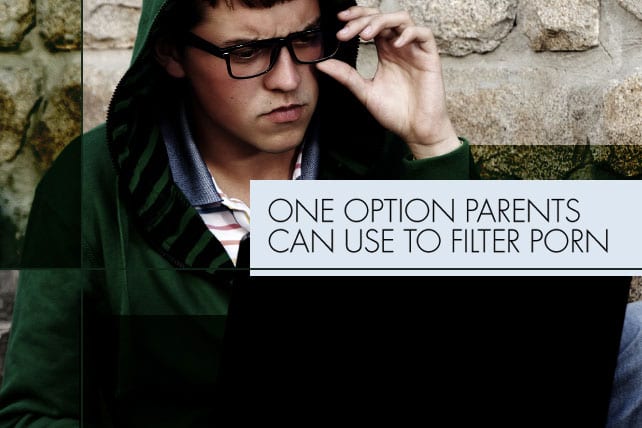 Parents face unique challenges in raising tech-competent kids. On one hand, we want to help them discover the beauties of the web landscapes. But we also want to protect them from harmful content as they learn the critical skills of digital self-control.
In our home, our kids (ages 14, 11 and 8) love the web, and can easily find their way around computers and devices. One even attends classes online. But as the interests and devices in our home have multiplied, we have had to rethink how to set web restrictions.
Snakes in the Garden
To understand why restrictions are a priority in the first place, let me rewind the story of creation all the way back to the beginning of God's garden, where Adam was given two purposes: "to work it and keep it" (Genesis 2:15). For the garden to flourish, Adam was to labor in the soil ("work it"), and he was called to protect and guard it (or "keep it"). He would sweat and dig, discern and defend.
This language of working and keeping, used first of Adam, is later applied in Scripture to God's priests (see Numbers 18:5–6). Adam functioned not only as the first husband and father, but also as a prototype of God's first priest in God's first temple (Eden).
Eve didn't yet exist when God made the prohibition forbidding the tree of the knowledge of good and evil (Genesis 2:16–18). Although Eve took the first bite of the forbidden fruit and was guilty in her own right, the first sin was an epic leadership failure by Adam. He was called to celebrate God's truth, to obey in faith and to keep the snakes out. But he let the deceiver in, failed to protect Eve and the garden from satanic lies, and bears the guilt for their sin.
Parenthood in the Digital Age
The implications of this illustration pertain to moms and dads of young kids, but I feel it especially as a dad.
Adam's initial calling in Eden shapes my calling as a dad in the digital age. Satan has been speaking lies since Eden. Even to this day, through digital communication, the slippery snakes in the world lie to us in the form of masters of marketing, prophets of materialism and empires of pornography. These deceivers try to slip into our homes invisibly through wifi signals.
Apart from the serpent crusher, Jesus Christ, there's no way for any father or mother to keep all corrupting influences out of the lives of our children, and no way to eternally protect our children from the consequences of alluring lies. The second Adam is our ultimate solution. But in the calling of the first Adam, I sense my own calling to keep and to protect and to guard the digital space of my home.
Out of this paradigm I want to know what websites and content passes through the router in our home. I want to address concerns—not by setting up a "nanny state," but by training our children to understand limits (of content and time) as they learn to embrace the preciousness of Jesus Christ, who is more treasurable than any of the emptiest digital offerings they will ever see on a screen.