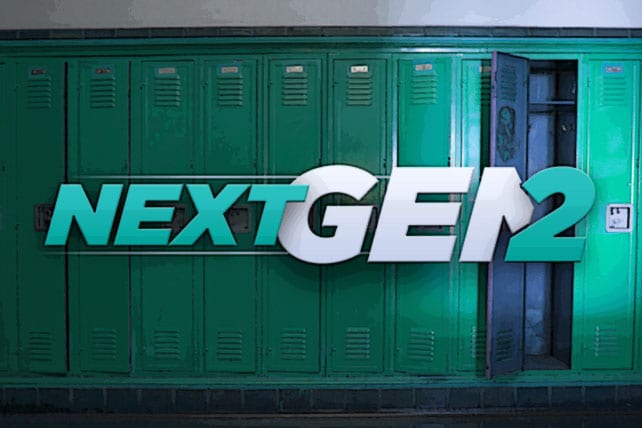 In the last post I discussed the most important aspect of reaching (and keeping) the next gen: a thoroughly gospel-focused approach that makes much of Jesus and the wonder of salvation. Flowing from that, here are two more:
2. Call them to surrender everything, not merely to survival. Yes, our world is changing. True, the next gen faces a world that has less in common with conventional Christian convictions than ours. But that is all the more reason to set a bar much higher than merely surviving in the culture. We must replace a Darwinist, survival of the fittest mindset that tends to isolate believers from the culture with a missionary, passionate, absolute surrender (to quote Andrew Murray) disposition. As I often say to young people when I speak to them: Being a Christian doesn't mean you simply have Christ in your life; it means He is your life!
In her book addressing the National Institute of Youth and Religion—the largest study of youth and religious views in U.S. history—Kenda Dean in Almost Christian makes this observation: "The problem does not seem to be that churches are teaching young people badly, but that we are doing an exceedingly good job of teaching youth what we really believe: namely, that Christianity is not a big deal, that God requires little and the church is a helpful social institution filled with nice people focused primarily on 'folks like us'—which, of course, begs the question of whether we are really the church at all."(1)
Young people at 15 win gold medals in the Olympics. I just watched a 13-year-old win a youth competition on Chopped, my new favorite TV show, making remarkable dishes. Young people learn trigonometry in high school; they can learn theology in church. As I discuss in my book As You Go, too often we give a lowest common denominator message to young people that rarely expects much more than conformity to the status quo. Let's challenge the next generation to think bigger, to dream more and to risk more for the glory of God.
3. Teach them about vocation as well as devotion. YES, we must teach the next gen the importance of daily study of the Word and prayer. We must show them the value of spiritual disciplines. But we must also step out of the spiritual realm only to show them the gospel is not only for eternal life but for all of life. The Reformers believed vocation—one's calling to live for God, regardless of occupation—mattered as much as the priesthood of the believer and other tenets we seem to remember more. We have to stop sending the message to this generation that the truly special followers of God are pastors and such, while everyone else does whatever they do with less significance.
No, to reach this generation we are not reaching and to keep our youth in our churches, we must show them how following Jesus affects all of life, including our career.
Here is a remarkable discovery by the Barna group: Millennials who have remained active are three times more likely than dropouts to say they learned to view their gifts and passions as part of God's calling (45 percent versus 17 percent). They are four times more likely to have learned at church "how the Bible applies to my field or career interests" (29 percent versus 7 percent). A similar gap exists when it came to receiving helpful input from a pastor about education (21 percent versus 5 percent), though going so far as offering a scholarship (5 percent versus 2 percent) was not particularly widespread. (2)
Did you see this? They are FOUR TIMES MORE LIKELY to remain active if they are shown how the Bible applies to their career. Yet, how many youth ministries do this? This is a game changer. It not only speaks to keeping young adults in church; showing unchurched young people how our faith informs our careers offers an exceedingly winsome witness.
Let me recommend a couple of books on this vital topic: First, Tim Keller's Every Good Endeavor offers a healthy look at the Christian idea of vocation. Second, my colleagues Walter Strickland and Benjamin Quinn just released a book titled Every Waking Hour. I highly recommend it. You can get it here.   
(1) Dean, Kenda Creasy (2010-06-12). Almost Christian: What the Faith of Our Teenagers is Telling the American Church (Kindle Locations 235-238). Oxford University Press. Kindle Edition.
(2) http://www.christianpost.com/news/study-millennials-stay-in-churches-focused-on-being-relational-104962/