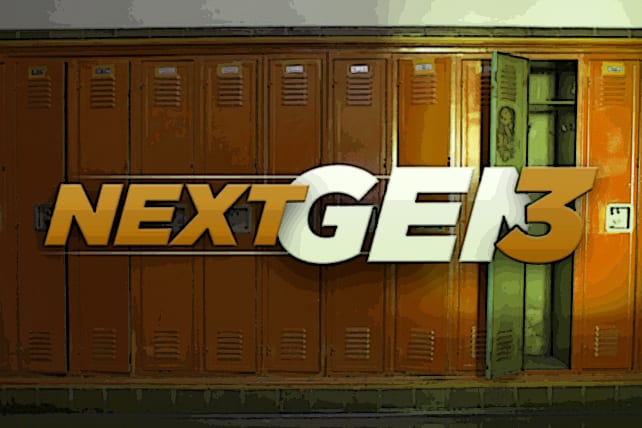 This concludes my little series of articles based on a talk I gave this spring to next gen leaders on reaching and keeping the next gen. Earlier articles examined features of this generation and some ways to reach them for Christ. The following offers a final three suggestions for engaging the coming generation, following the three given previously.
4. Help the next gen encounter a sense of wonder instead of merely changing their behavior.
Kenda Dean in Almost Christian observes the pathetic level of spirituality offered to the next gen based on the massive NSYR findings: "The National Study of Youth and Religion reveals a theological fault line running underneath American churches: an adherence to a do-good, feel-good spirituality that has little to do with the Triune God of Christian tradition and even less to do with loving Jesus Christ enough to follow him into the world. It is hard to read the data from the NSYR without the impression that many American congregations (not to mention teenagers themselves) are 'almost Christian'—but perhaps not fully, at least not in terms of theology or practice." (1)
When we read the book of Acts we see terms like these used of the early church and their interaction with their world: amazed, astonished, awe, marveled, wonder and so on. Today we use smoke machines and subwoofers to create "atmosphere" in gatherings too often devoid of the Spirit. Jonathan Edwards observed the Great Awakening was as much as anything else a youth movement, propelled by and influencing mostly young people. Yes, we have to be careful overemphasizing experience, but we should be seeking to help the next gen see just how awesome, amazing and life changing our God is. Paul Tripp in his fantastic book Awe argues: "God intends every moment of ministry to inspire awe of himself in his people." (2)
As you share Christ with someone in the next gen, don't underestimate the impact of your own awe toward God as you communicate. So many young adults see the church as an agent aimed at behavior modification and conformity to a set tradition rather than as a living encounter with a resurrected King.
5. Show REAL COMMUNITY to join, not an institution to maintain.
This is a generation starving for community. It's a fatherless generation, one often connected more on the Internet with virtual community than enjoying real community with flesh and blood people.
Barna found the perception of the church has little to do with community to Millennials: "When asked what has helped their faith grow, 'church' does not make even the top 10 factors. Instead, the most common drivers of spiritual growth, as identified by Millennials themselves, are prayer, family and friends, the Bible, having children and their relationship with Jesus." (3)
Barna also discovered one of the primary reasons Millennials stay in church is because they develop meaningful relationships and a sense of community. This includes cross-generational community, which is why our Young Pros ministry focuses on middle aged couples investing in young adults (like we see in Titus 2). Barna found Millennials who stay in church "were twice as likely to have a close personal friendship with an adult inside the church (59 percent of those who stayed report such a friendship versus 31 percent among those who are no longer active). The same pattern is evident among more intentional relationships such as mentoring—28 percent of Millennials who stay had an adult mentor at the church other than their pastor, compared to 11 percent of dropouts who say the same."
6. We must relate the Gospel, the Word and the Christian life to culture to reach the next gen. 
The "church as bomb shelter" or "church as old man yelling from the porch at the world" ideas of church will not connect with this generation, which is culturally savvy.
Dave Kinnaman's book You Lost Me is helpful here. In his book he speaks of the impact of the cultural separation of the church from society: "In 2007 Gabe Lyons and I released a book called unChristian, which explores how young non-Christians perceive Christianity. In addition to realizing the extraordinarily negative views of the Christian faith that young outsiders held, I was shocked that the data also revealed the frustrations of young Christians. Millions of young Christians were also describing Christianity as hypocritical, judgmental, too political and out of touch with reality." (5)
It's vital as we minister to the next gen to show both an awareness of culture and a love for its healthy benefits, which are many. My colleague and SEBTS provost Bruce Ashford has written a very fine book to help with this called Every Square Inch.
Again, the six approaches I mention here and earlier are by no means exhaustive, but will hopefully give some insight into relating the good news of Jesus to a new generation.  
(1) Kenda Creasy (2010-06-12). Almost Christian : What the Faith of Our Teenagers is Telling the American Church (Kindle Locations 106-109). Oxford University Press. Kindle Edition.
(2) Tripp, Paul David (2015-10-14). Awe: Why It Matters for Everything We Think, Say, and Do (p. 44). Crossway. Kindle Edition.
(3) https://www.barna.org/barna-update/millennials/635-5-reasons-millennials-stay-connected-to-church#.VrKYrjYrKT9
(4) https://www.barna.org/barna-update/culture/657-three-digital-life-trends-for-2014#.VrKfQzYrKT9
(5)Kinnaman, David (2011-04-01). You Lost Me: Why Young Christians Are Leaving Church…and Rethinking Faith (Kindle Locations 216-219). Baker Book Group. Kindle Edition.