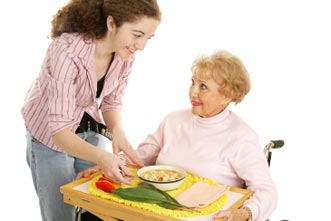 GIVE THEM ROOM TO FAIL…SAFELY
Leadership is about responsibility, which means failure plays an essential role in the route of becoming a better leader. Everyone fails. We get back up, learn from our mistakes, and fail in different areas. Good leaders do this regularly. The only people who never fail are the ones not moving anywhere. And we don't encourage failure for the sake of failure but to learn. We tell our teenagers, "It's okay to fail, it can even be good for you…but the goal is to fail and learn, not continue to fail in the same area."
For a responsibility to be real, it must have consequence. This area of your leadership development will require discernment. If you protect and save your students from all their failures, they won't grow. If you let too much of the weight of failure fall upon them, they will be crushed and overwhelmed…and won't grow. It's a balance that all leaders of leaders must learn. And you guessed it, we also learn by our failures as we lead teenagers.
LOOK FOR PASSIONATE STUDENTS
Thomas Edison once said, "I never did a day's work in my life. It was all fun." Apparently, Thomas loved his responsibilities and didn't view his job as a burden. We're guessing this attitude is true for most who are passionately serving in youth ministry.
If that is true for you, transfer that same principle to your students. Challenge them to jump in to a ministry that aligns with their passions. You don't have the luxury of extra time to motivate those without passion to serve (leave the 'swimming up stream' to the salmon)!
DON'T STOP CARING…FOLLOW UP
Once a student becomes good at what they do, you probably find yourself with some saved time (because you used to do it). That's a very exciting reality, but it is important to not check out and stop caring for that teenager. Sure, he/she won't need as much of your time (and handholding) as they did in the beginning, but make sure you circle back around into their life and to encourage and ask, "What's God teaching you through your ministry?" All growing leaders need time with someone who is a little more experienced to help them unpack the amazing learnings that take place when serving begins.