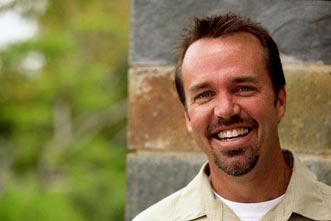 Good leaders are confident. Not cocky, but confident…there's a big difference.
Confident leaders project a sense of where they want to go, how to get there, and what to do when obstacles arrive.
Most of are looking to follow confident leaders. We want to follow them to places that engage our trust. We naturally follow confidence.
This isn't simply a leadership principle from the latest business book, it's been around along time. We are created by God to recognize and follow confidence. Understanding how confidence "works" can become a powerful tool to create community and move teenagers toward spiritual maturity.
Confidence isn't simply the opposite of humility (that would be pride and arrogance). Instead, confidence is the byproduct of the spiritual life, a heart devoted to God's ways, a sincere obedience.
PURSUE REAL CONFIDENCE (don't look to appear confident)
Real confidence begins with the pursuit to actually be confident and not just appear confident. There are many leaders who work hard to project confidence, and many experience short term "results." However, that type of acting creates an inner hole that is never filled. Fears actually multiply every time the fake leader thinks, "If they only knew the whole story…" It's better to pursue being confident and avoid being a "whitewashed tomb" that may fool others, but doesn't fool God or oneself.