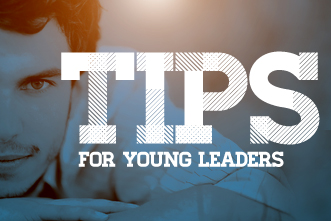 I love working with younger leaders. It keeps me young, and it helps to know I'm investing in something and someone who will likely last beyond my lifetime. I want to share some things I've learned from experience. Some of it hard experiences.
Here's a random list of practical advice for young leaders.
If you can learn and practice these early in your career, it will help you avoid having to learn them by experience.
Don't Miss
1. Never attend a meeting without some way to take notes
It helps you remember, but it also communicates you care about what is being discussed. If you take notes on your electronic device (phone), be sure to tell people that's what you are doing.
2. Respect your elders
The fact is you may not always feel respected by them, but that's their fault, not yours. Showing respect to people older than you now will ensure you receive natural respect from others when you're the elder in the relationship.
3. Learn all you can from everyone you meet
This includes the awkward, even difficult, people that you encounter. (You may actually learn more from them if you're willing.)