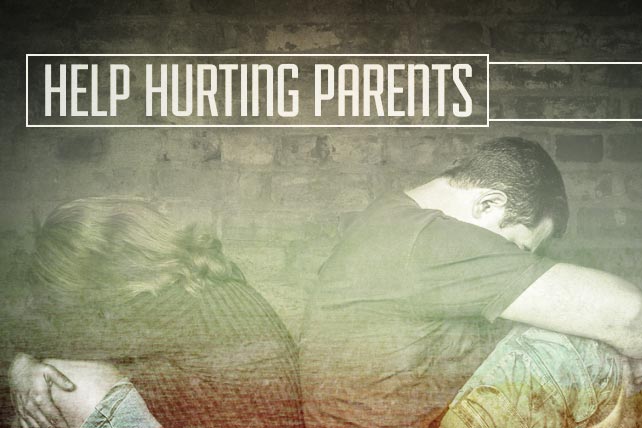 We prepare ourselves to work with hurting teens. We read up on strategies and resources. We surround ourselves with people who are counselors, psychologists and crisis professionals. But what happens when it's a hurting parent in your ministry?
Just like teenagers, parents are hurting because life is messy. They might be hurting because:
Their teenager is hurting.
They are going through a divorce or death.
They do not know how to communicate with their teenager.
They are scared that they are failing as a parent.
No matter the struggle, parents need pastoral care. As a youth minister, you need to be there for the parent because it affects the teens. If parents are hurting, then the teenager will know and it could cause worry and frustration. A healthy youth ministry is there to serve both parents and teenagers.
To help a hurting parent, you need to make sure you:
HEAR THEM OUT
When a parent comes to you with a wave of an emotion, it's easy to take it personally. Put down the defenses and listen to them. Hurting parents, like hurting teenagers, want to be heard out. They want to know that they are not alone.
Affirm their feelings and acknowledge their situation. If you are speaking over the phone, give them an opportunity to meet face to face. This will build trust in the situation.
CONNECT THEM TO COMMUNITY
Many times parents will come to you because of your expertise with teenagers. While you are probably capable of helping them out, do not be afraid to delegate the situation. If their child is in a small group, connect them with their leader. If they aren't in a small group, plug them into one. Surround them with support and love.
FOLLOW UP AND PROVIDE ACCOUNTABILITY
Parents, like teens, need to know someone is walking with them in the journey. While you should connect them with other parents or their child's small group leader, it's good for you to check in as well. Again, it builds trust. It also communicates that your youth ministry is there for the entire family.
Parents are hurting because their kids are growing. When you walk with parents, you equip them to engage their teenagers. Work with parents and help them grow the next generation of disciples.
How are you helping hurting parents?