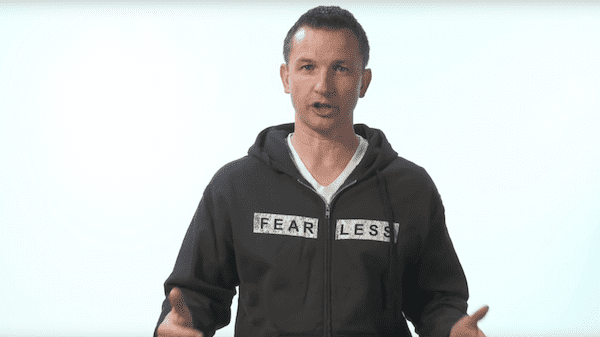 Dare 2 Share is a ministry directed toward helping teens share their faith in Christ. In the following 4-minute video, founder of Dare 2 Share, Greg Stier, shares an acrostic to help teens remember all the important elements of sharing your faith with someone.
First of all, Stier tells teens to ask, admire, and admit when they start sharing with someone. Start by asking the person about him or herself, then admire things they may share with you. For instance, if the person shares he or she is Mormon, you might admire the Mormon church's emphasis on family. Finally, the admit step refers to admitting your own need for a savior and explaining how God has saved you.
For the next step in the process, Stier encourages teens to remember the word gospel:
G – God created us to be with Him.
O – Our sins separate us from God.
S – Sins cannot be removed by good deeds.
P – Paying the price for sin, Jesus died and rose again.
E – Everyone who trusts in Him alone has eternal life.
L – Life with Jesus starts now and lasts forever.
Stier recommends using a word picture like almost getting hit by a bus, when a friend pushes you out of the way at the last minute, and consequentially takes the brunt of the impact, as a way to explain Jesus paying the price for our sin.
As a conclusion to your conversation, Stier recommends employing these two closing questions:
Does that make sense?
Is there anything holding you back right now from putting your faith in Jesus?
Next step, if the person is willing, is to pray with him or her.
This is an excellent video to show at youth groups or in small group sessions. Having tools that are easy to remember and understandable go a long way in being able to share your faith.