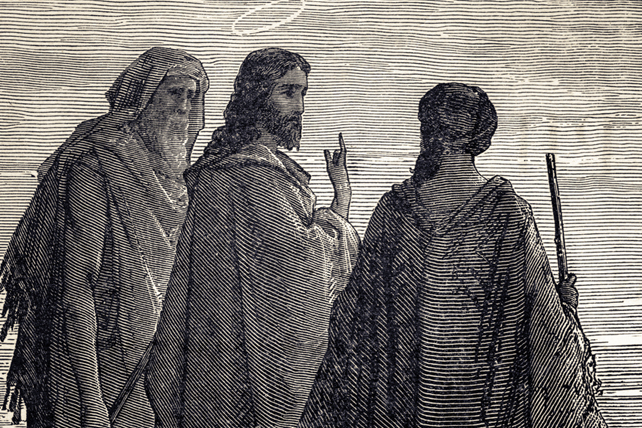 When most people think of how to choose their friends, they have more of a worldly, casual concept rather than a biblical one. We can learn how to choose friends from the way Jesus chose His friends. In John 15:15, Jesus told his disciples He called them friends and not servants. Since the Kingdom of God is based upon relationship and not ministry, it is important we know how to choose our friends wisely.
Many churches and even Christians attempt to engender friendships merely to have nice fellowship together. However, true kingdom fellowship should be with the ultimate goal of getting closer to someone to advance kingdom purposes. Most folks are too quick to call someone a friend and/or choose friends just because they have a few things in common. Choosing friends should be a lot more important than just picking as a friend someone you merely work with or enjoy watching a football game with. Merely liking someone should not be the only criteria.
There are many people I would like to consistently hang out with. But when it comes to the kingdom, there is more to it than that. I have to ask myself if I am called to build with someone before I make a long-term commitment to him or her. The reason is obvious: A person's destiny is often determined by those closest to them in regards to quality time spent, mutual goals and common purpose. You are whom you choose to "hang with" the most.
The following are some of the criteria He had before Jesus chose His friends:
1. He prayed about it.
In Luke 6:12-13 Jesus prayed all night before He chose the 12 closest people to Him. This shows His choice of a friend was not haphazard; neither should ours be.
2. His friends lived lives of obedience to God.
In John 15:14 Jesus said, "I call you friends if you do what I command you." It would be foolish for a believer to make their closest friends and confidantes people who live purposeless lives before the Lord. This is not to say that we cannot have friends who do not follow Christ. Jesus at times spent time with sinners (Luke 7:34). However, He did not hang out with them merely to have a good time but to win them to His Father so they would eventually live a life of obedience. Also, these "sinners" were not the ones He invested the most time with unless they became His disciples. Paul encouraged Timothy to pursue righteousness, faith, love and peace along with those who call on the Lord from a pure heart (2 Timothy 2:22).
Consequently, we should not be close friends with someone unless they are serious about pursuing the things of God.
3. Jesus chose His friends to be with Him in order to send them out.
Mark 3:14 teaches that the primary expectation Jesus had at first with those He chose as friends was to spend time together. They had to learn to "do life" together, not just Bible studies and attend synagogue. However, the ultimate result of their proximity to Him was to be sent out to preach. After all, how could they proclaim a Jesus they did not know and how could they know Him unless they spent quality time with Him? No one should be quick to call someone a friend before they have spent much quality time with them and know them personally.