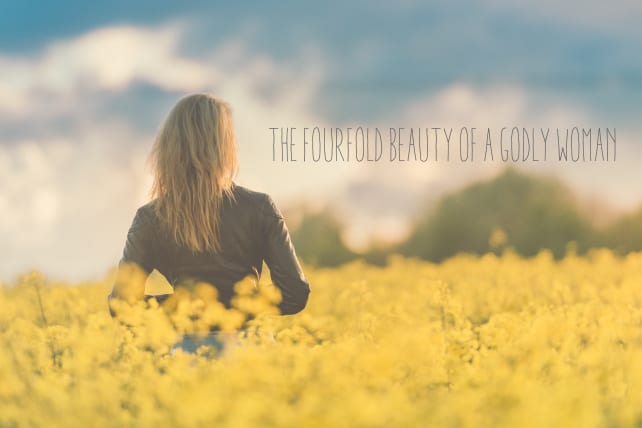 A Christian woman has the opportunity to be one of the greatest influencers on earth. The striking beauty of her spirit may win the soul of her unbelieving husband. Her adherence to God's design in marriage can proclaim the glory of the gospel. Her faith in and knowledge of God's word can spill over into her spheres of ministry.
However, if a woman does not know her God and his word, and if she is not clinging to its precious promises, she begins to resemble Eve, the mother of her flesh. Her heart can easily be deceived by the enemy's craftiness, and her affections can be led astray.
We who have trusted in Christ are not only descendants of Eve, but now we are descendants of Sarah, the free woman (Galatians 4:31). We are children of promise and we are no longer in bondage to Eve's nature. In 1 Peter 3:1–6 and Hebrews 11:11–12, we receive the commendation of Sarah's faith, and we are pointed to her life as an example of biblical womanhood. As we imitate the faith of Sarah, we can leverage our God-given gender and unique gifts to glorify our God and advance his kingdom.
1. She Hopes in God
For this is how the holy women who hoped in God used to adorn themselves. (1 Peter 3:5)
Precious in the sight of the Lord is the heart of a woman filled with a deep, abiding hope in her God. This is the foundation of everything God has called her to be. Sarah hoped in God, and she "considered him faithful who had promised" (Hebrews 11:11). Women should never give up the pursuit of God through his word.
As we give birth to families and wade into realms of ministry, many of us desire to diligently tend to those in our care. However, we are often so empty because our spiritual supply is dried up. We are left with nothing worthwhile to share with needy souls, let alone our own souls. A woman who hopes in God is well acquainted with the character of the Promiser and the specifics of his promises. She spends time with him in his word and in prayer, and she believes in his gospel and finds shelter in his name.