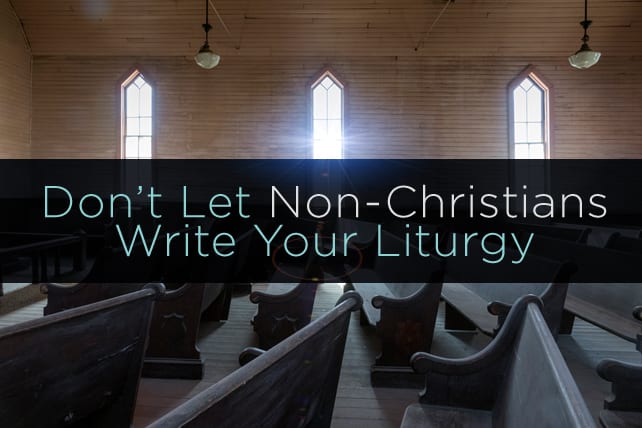 When I was a young pastor, I was eager to find and replicate worthy ministry models. I was attracted to the church growth movement. I admired the soul-winning zeal of practioners who counseled young pastors like me to fashion their Sunday services so the "seeker" wouldn't trip over man-made obstacles on his way to finding Jesus.
While I absorbed many of its lessons—clear communication, ministry excellence, community outreach—I began to have some questions about an approach that shapes the Sunday gathering exclusively around the unbeliever. I say "exclusively" because every pastor should have, in his mind, the image of a lost soul when he steps up to the pulpit to preach. He shouldn't assume his audience is entirely made up of believers, and his preaching should be clear enough so the lost know how to repent and believe. Paul counseled Timothy to "do the work of an evangelist," after all (2 Tim. 2:5).
There are, however, three vital questions to ask ourselves about our worship services.
1. What's happening on Sunday mornings?
According to standard church growth philosophy, the Sunday gathering is the prime opportunity to invite unbelieving friends and neighbors to hear a gospel presentation. To make worship attractive, churches are encouraged to remove barriers that might offend those not fluent in Christian vocabulary.
This isn't an entirely bad discipline. After all, our churches shouldn't be contextualized to the 1950s if we're living in 2016. We should hold preferences loosely in order to reach our communities for Christ (1 Cor. 9:19), and we should dream, plan, craft strategies and spend resources for reaching the lost.
But should attractiveness to the lost be our primary guiding principle on Sunday mornings? If so, do we lose the distinct purpose for gathering with the saints? Do we forget that no amount of contextualization will make the gospel inoffensive? In his Upper Room discourse, Jesus warned his disciples of the countercultural nature of his message. And Paul knew, even after making himself "all things to all people," that the gospel he preached would be a stumbling block, ultimately landing him in jail and leading to death.
What's more, in our increasingly pluralistic society, I wonder if these church growth methodologies will become less effective. Studies indicate Americans are less inclined to attend worship services than they were in previous generations.