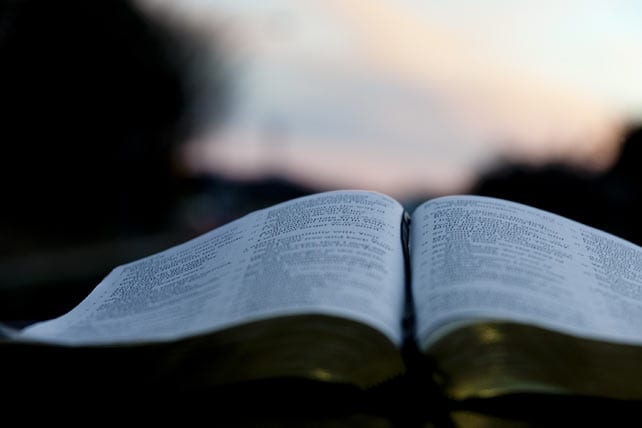 Are you skeptical of the many online Bible translations that are available today? Growing up the only Bible translations that I knew about were King James Version and New International Version. In college, I was introduced to English Standard Version and by that time there were so many translations available it was hard to make a decision on which one to use. My next revelation to scripture format was online Bible tools. I would use Bible Gateway for keyword searches and I also downloaded the iPhone Bible application just in case I needed a quick reference on the go.
All this to say — it seems the Bible has evolved quite a bit in the last few decades. Now "evolved" is an interesting word to use here since scripture is unchanging and inerrant. Yet it has evolved into newer versions that are easier to read because they have been translated to reflect modern speech which sets them apart from versions like the KJV. Even though the words are modern most versions are still based on the original Hebrew and Greek text. Then comes the question, with all the Bible versions popping up, is it possible that someday people will be able to make up their own versions of the Bible that are filled with what they want to hear?
Christianity Today's article Hacking the Bible, informs readers that there may be a possibility in the near future for individuals to create their own personalized version of the Bible, based on their preferences. This idea comes from Stephen Smith; he calls his idea Franken-Bible. Franken-Bible would work by way of algorithm, a mathematical/computer science concept that would automatically generate data to create new versions. Smith seems to be in love with the art of this process but he admits that at the same time it "raises so many problems and doesn't really provide great answers". Smith has created a rough draft version of this software and believes that this will be the next step that takes place in the Bible translation domain.
Who would want to create their own version of the Bible? I can think of a few people off the top of my head that would jump at this opportunity; not to mention well-known pastors and teachers might create and promote a version. However, if individuals start creating their own versions this could take consequences that come with biblical teaching role to a dangerous level.
Bible software has made in-depth bible study available to all who have the desire to learn and this is a blessing! What are your thoughts on this software program that individualizes a version of the bible based on a person's preference? Please leave your comment below.
– From Shelby Systems