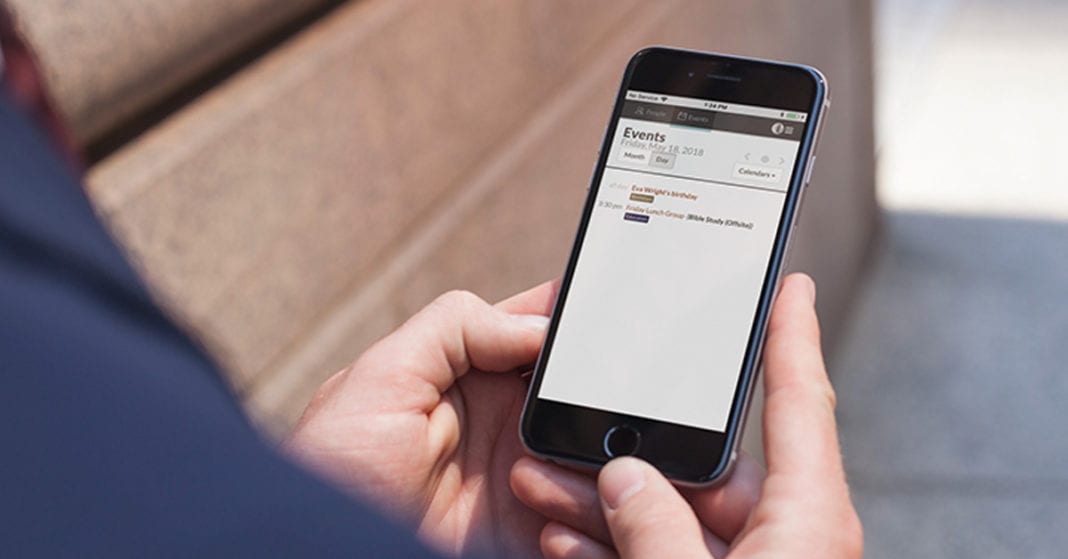 From the moment a visitor walks through a church's door to the time that person joins and becomes involved, the Church360° ChMS software suite makes the church staff's job of communicating, tracking information, and reaching out easier.
Church360° comprises three products: a member management program called Church360° Members, a website builder called Church360° Unite, and a financial management program called Church360° Ledger. Concordia Technology Solutions (CTS) puts busy pastors and secretaries first they developed the program. Here's how:
Easing Staff Workloads and Accommodating Volunteer Assistance
CTS recognizes that church workers often wear multiple hats, so they need the flexibility of working wherever their ministry leads them. Church360° is web-based to allow staff to work in the office, at home, or on the road — anywhere they have an internet connection. This function also means volunteers can log in from home and help with tasks like managing the website or entering offering numbers. Stress and workload are eased in the church office because staff can get the volunteer help they need anytime, anywhere.
Also in the vein of saving time for church staff, Church360° syncs across all devices to keep everything up to date. When members update their contact info through the church website, the office's records also update. CTS developers envision that when Pastor pulls out his phone on the way to a member's home and looks up the address, he can know he'll have the right one.
Balancing Security with Accessibility
Though church systems need to be secure, they also need to have a certain level of openness. Data hacks are too common these days, and churches should never fall victim, especially because pastoral notes may contain sensitive information. But volunteers need to be able to easily access the systems they need, and transparency is of the utmost importance in nonprofit organizations such as churches.
The Church360° suite uses the same security that banks use and strengthens security with each update that is rolled out. At the same time, developers have created permissions that allow churches to carefully choose which actions users can take, whether regarding member information, finances, or the website. Event logs track all activity for complete transparency.
Using Data to Assist Face-to-Face Relationships, Not Replace Them
Behavioral changes can indicate relational, financial, psychological, or other such changes in members and pastors need to know when members need spiritual care even if they're hesitant to say anything. Church360° Members and Church360° Ledger are meant to allow church staff to stay alert to members' attendance and offering trends so they can easily see if something irregular happens.
For instance, a sudden halt in giving may indicate that a member lost his or her job, and the pastor can offer comfort through God's Word. Repeated absences may indicate that a member is in the hospital and needs to be visited, or that a member has moved away and the church records need to be updated. The ability to see this data allows church staff to stay aware of what is going on among members so they can offer support when it is needed.

Building Community
Several of the developers who work on Church360° are pastors, so they know that in an increasingly digital world, people crave real relationships. Pastors can use the tags in Church360° Members to track members' interests and pair up members who have similar interests. For instance, say a young adult visitor expresses interest in getting to know other single people who are around her age. The pastor can use tags in the church's database to find members who are involved in a related small group and ask a participant to reach out.
Small groups also need easy ways to communicate and share resources, and with Church360° Unite, churches can provide this through their websites. The church can build group pages that are accessible to participants and are editable by leaders only.
Easy access to the church directory is also an essential factor in helping members build relationships with one another. Church360° Unite allows churches to keep their directories online so members can easily get in touch with others and can keep their own information up to date. This information is also kept secure because directories are accessible to members only.
Empowering Members to Serve
The ability to get involved at church empowers members to become servant leaders. It also teaches different aspects of stewardship; giving back to the church with time and talents is just as important as giving back monetarily. Members who are involved also take ownership and pride in their church community when they play an integral part in building it.
The Church360° suite was designed to allow members to use their talents to serve the Church even if they don't use those specific talents professionally. Church360° Unite uses themes and a WYSIWYG editor to help members create dynamic websites that look fantastic and are easy to use. Church360° Ledger makes finances simple enough for volunteers to manage but robust enough for experienced financiers to find everything they need.
Church360° takes care of many daily office tasks so church workers can spend less time on the computer and more time on what they do best: people-focused ministry. Visit the Church360° website today to start a free trial