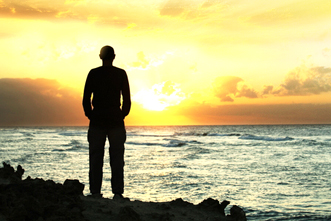 call•ing \kô'ling\ noun 1: a strong inner impulse toward a particular course of action especially when accompanied by conviction of divine influence
As you may know, the sad reality is that the majority of church starts fail within the first year. The main reason this happens is a lack of a clear calling in the heart of the church starter. A clear calling to start a church is the most important ingredient in the planting of any new church. And it's important to remember that successful church starts begin with a personal calling rather than a personal choice.
If you're contemplating planting a church, take time to clarify your calling in order to enable confident leadership. When you know that God wants you to do something, then you can act boldly and decisively. There will be moments and even periods of uncertainty, but your calling will keep you moving forward—and it's often all you have in that first year.
Let me ask a hard question: Do you know for certain that God has asked you to start a new church? This question is not about going into ministry or being a pastor or helping people, but about your call to start a church. This call is very different from the call to pastor an existing church or work with youth or work in a ministry-related organization.
Ask yourself: Is the idea of starting a new church my idea or God's idea? New churches should not begin because of good ideas. New churches should begin because of God's ideas. Are you called by God to plant a new church?
To help you answer this question, let's examine some common sources of improper calling.
Common Sources of Improper Calling
Unemployment
Anger or resentment at another pastor
Disgruntled staff
Easier than searching for an existing ministry position
Parent or grandparent
Ego
It's the "in" thing
Of course, there are dozens more. The key is to carefully examine the source of your calling.
In marriage counseling at The Journey, I often try to talk people out of getting married. Why? It's easier to call off an engagement than a marriage, and while it hurts in the present, it prevents a lot of pain in the future. So it is with the start of a new church. If I can talk you out of starting a church, it's going to hurt a little now, but it's going to save you, your family, and the people around you a lot of hurt in the future.
Have you allowed an improper voice or emotion to push you toward beginning a new church? If so, back away now—and spend some more time with God in prayer. Seek the advice of someone in ministry who knows you and can help you gain some perspective.
Just as there are improper sources of calling, there are also proper sources of calling. Let's examine these in more detail.
Common Sources of Proper Calling
Prayer and Bible Study—God confirms His call in our lives through prayer and Bible study. People who are called often feel that God confirms His calling 'every time' they pray or read the Bible.
Surprise—Sometimes, people are surprised by the calling because the idea of ministry is so far from their own plan for their lives. This surprise leads to a 180° turn in career and life focus.
Holy Discontent—As stated earlier, anger or resentment at a church or a pastor is a source of improper calling. However, there is a sense of holy discontent around a proper calling. This discontent is more focused on what could be done to improve the situation in a town or community versus all the things that are wrong with it. Holy discontent also comes when you have ignored God's calling in your life, and you realize you will not find fulfillment until you surrender to His will to start a church.
Burden for the Unchurched—The proper call to start a church is always accompanied by a desire to reach the unchurched. If your desire is to change the Christians in your community, then you are most assuredly not called to start a new church. However, if you have strong passion to reach the unchurched, then you may be hearing properly from God.
Godly Counsel—Are people around you confirming your call? They may be surprised, but in their hearts, they can confirm that God has called you to plant a church.
The Four Calls of a Church Planter
1. My Call to Start a Church
We've explored the sources of the call; now it's time for you to nail it down. When exactly were you called? What were the circumstances around your call? And how did it match up with the sources of proper calling?
It's a good idea to sketch out an outline of your call. Write it in ink, because once you start moving forward, you'll want to come back to your confirmed calling over and over again.
2. My Spouse's Call
"This explains why a man leaves his father and mother and is joined to his wife, and the two are united into one. Since they are no longer two but one." — Mark 10:7-8 (NLT)
If you are married, God will not call you without confirming the same call in your spouse. There are few greater stresses on a marriage than a call to start a new church. It's important to go slow in this area and carefully communicate to your spouse what God may be doing with you and your family.
Let me suggest several things you should understand about your spouse's call.
First, the timing of your call may not match exactly with the timing of your spouse's call. Your call may come before your spouse's. You must be patient and allow God to speak to your spouse in His own timing. Often, a spouse's call may come days, weeks, or even months after the call of the church starter. Your role during this period is to be patient and gentle and avoid pushiness. Just as God called you together in marriage, He'll call you together to start a church. If you move forward in your calling without your spouse, you are not only acting outside of God's will for your marriage, but you are putting your future church in jeopardy.
Your call may also come after your spouse's calling. I have observed that God will use your spouse to gently (or not so gently) push you to move forward with what God is calling you to do as a couple.
Second, the intensity level of your call may not match your spouse's. Sometimes, both spouses receive a very intense calling to start a church together. Other times, the spouse may receive more of a calling to a supportive role within the call. Don't assume that your spouse is not being supportive simply because his or her level of passion is not equal to yours. The goal is to confirm mutual calling, not mutual intensity.
Third, never move forward without your spouse being fully heard, involved, and committed. Allow your spouse to share his or her thoughts with you—just be a good listener. Do not make any decisions without listening to your spouse and involving him or her in the decision-making process. Before you 'pull the trigger' on your calling, check, recheck, and ask your spouse's friend to check, that he or she is fully committed.
Your call to marriage always takes precedence over your call to start a church.
3. My Call to a Place
The third call is the call to a place—a city, town, community, or area where God wants you to start a church. Often, this call to a specific place is part of the original calling. At times, it comes later. There is generally a correlation between who you are and the place where God calls you to plant. While a few exceptional people are called to cross-cultural ministries, most of us are called to places that match our personality or life experiences. Ron Sylvia, a church planting coach in Florida, has said, "God prepares you for a place, and God prepares a place for you."
If you already know the place where you are called to start a new church, think about how God has prepared you for that place. What life experiences have you had that will help you in starting a new church there? Can you see how God has been working on you already?
If you do not already know the place, here are some guidelines that might help clarify where God is calling you.
1. Has God called you to leave the place where you currently live? Your call may be to right where you are.
2. Has God placed a passion in your heart for a particular area of the country or the world? Don't confuse passion with personal preference, but do seriously examine areas you've always been passionate about. (My wife and I had to fight the urge to start The Journey in Maui instead of Manhattan.)
3. Is there an area where you told God, "This is the last place in the world I would ever want to live?" That might be the place where He is calling you to start a church. Remember Jonah.
4. If this is an area where you're still stuck, take time to do some research, talk with other church leaders, pray with your spouse, and study some examples from Scripture.
5. Contemplate this passage: "It was by faith that Abraham obeyed when God called him to leave home and go to another land that God would give him as his inheritance."—Hebrews 11:8 (NLT)
4. My Call to a People
Even though you may have a call to a specific place, many different types of people probably reside there—young, old, rich, poor, etc. Read Rick Warren's The Purpose Driven Church for more on how to define your target. However, it's important for you to begin thinking now about the people God has called you to reach.
One people group that church planters are universally called to reach is those without a relationship with Jesus. Whichever people group God has called you to reach, it will be those who don't know God.
When my wife Kelley and I knew God was calling us to Manhattan, we had numerous people groups to choose from. New York is an international city with no lack of various ethnic or religious groups. It is also economically diverse, a city in which the richest of the rich live right next to the poorest of the poor. As we prayed about the people God was calling us to reach, we realized there was no shortage of churches whose ministries were targeted to the lives of the poor and disadvantaged. But few churches were equipped or had a passion for the young professionals of the city. Young professionals are the most unreached people group in Manhattan.
It's important to note that not only did God place a passion in our hearts for the young professionals of Manhattan, but they were also the people group most like us. God gave us a passion to reach the people in New York City who we most resembled and, therefore, were most equipped to reach with our gifts and experience.
Being called to reach out to the young professionals of New York City does not mean that The Journey ignores the various other needs around us. But our hearts break when we think about young professionals going through life in this dog-eat-dog city without God.
When you think of a people group you might be called to reach, does your heart break for them?
"When I saw this, I fell face downwards on the ground. Then I heard a voice saying, 'Mortal man, stand up. I want to talk to you.' While the voice was speaking, God's spirit entered me and raised me to my feet, and I heard the voice continue, 'Mortal man, I am sending you to the people of Israel. They have rebelled and turned against me and are still rebels, just as their ancestors were.'"—Ezekiel 2:1-2:3 (GNB)