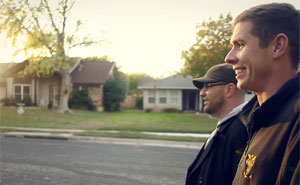 According to the fall edition of Unfinished magazine, published by The Mission Society, America is one of the fastest growing mission fields in the world. The magazine proposes that increasing diversity throughout the U.S., particularly in urban areas and college campuses, are opportunities for missions ministry without leaving the States.
A statement by president and CEO of the Mission Society Dick McClain and reported by The Christian Post said, "Acts 1:8 calls us to take the gospel to the ends of the earth while not neglecting 'Jerusalem," our mission field at home … the least-reached people may very well be your neighbor. … May God help the American church to discover and embrace the least reached in our own backyard."
Senior director of church ministry for The Mission Society Stan Self told The Christian Post that immigration makes the U.S. an "increasingly important" mission field. He quoted the 2010 Census Bureau statistics showing 13 percent of the total population of the U.S. were foreign-born. Self commented that this data should make us "a whole lot more observant of the people that live around us."
"…They're interested in basically the same things you are … they want safe neighborhoods, they want good schools for their kids and they want to build friendships. … It's only when you build relationships with people that you can begin to see those opportunities for bringing the Gospel into the conversation."
The Pew Forum on Religion and Public Life just released results of a new study showing that 20 percent of Americans self-identify as without religious affiliation—the highest percentage recorded in the history of the question.