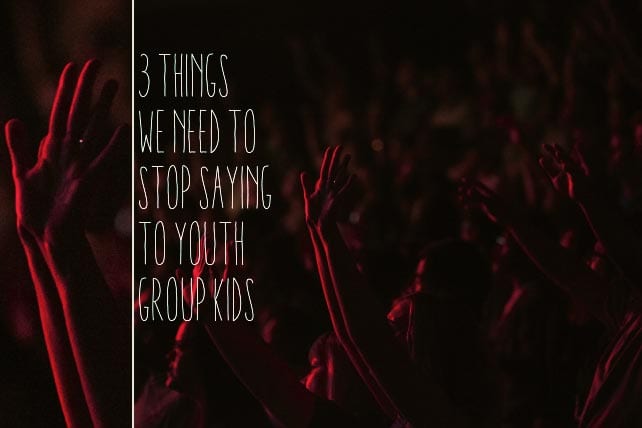 A month or two ago, I stumbled upon a televised version of the Acquire the Fire conference on some obscure Christian channel on cable. This was the conference that I attended every year as a high school student, the conference that deeply informed the way I understood and lived my faith.
I couldn't believe it was on TV. I couldn't believe I was sitting there, watching it.
In the opening segment, Ron Luce sits with a very young (and slightly starstruck) reporter. The President of Teen Mania Ministries has gained weight and his hair has grayed a bit at the top, but he's still the same person I remember from all those years of Acquire the Fire conferences.
The theme of this year's ATF is "Epic Truth." The reporter asks Ron Luce questions about today's youth, and Ron blames comedians and sitcoms for the rise of "new atheism" and then awkwardly injects Katy Perry into the conversation. "I know her parents well," he says. Then he gives a little pitch for the Honor's Academy: "It's like Red Bull for your walk with God," he says, and he flashes that white-toothed grin at the camera.
Red Bull. Epic Truth. Acquire. The. Fire. Big words. Charged words. Fighting words.
I fast forward through the first speaker until I get to the skit being acted out on stage by Teen Mania interns. The skit, which will run through the entire conference, is about a new Christian kid named Travis who suddenly finds himself being "persecuted" by his former friends at school. "I am Travis, and my whole life has been leading up to this moment," he narrates. "I have to be more than full of heart. I've got to be headstrong."
The skit takes place in Travis' brain, which we come to understand because the booth at the center of the stage is labeled Cortex. The character labeled "Conviction" has curly hair and rides around the stage on a Segway saying pompous things like, "I've been stirring in Travis for some time, and today is the day he's going to do something about it."
Off to stage right, two girls with bows in their hair play the part of "Free Will," smacking nonexistent gum, speaking in tandem and acting the parody of a ditzy cheerleader.
On the giant video screens flanking the stage, bits of the story unfold: We see Travis' ex-friends creating a YouTube video, mocking Travis and his faith with a puppet show about how much Christians suck.
In Travis' brain-skit, someone says, "I really want to transition into pride right now. I really want to flip some tables!"
The YouTube video sparks a school-hallway argument that escalates quickly until Travis is heard shouting, "SHUT YOUR LIE-HOLE, ALEX!!" (This is an actual quote. You can't make this stuff up.)
Suddenly, an antagonistic teacher enters the scene, and the hall goes quiet. With pursed lips, she tells Travis and his ex-friends that they will settle their differences over a debate about whether Christianity is true. "You have one class period to polish," she says haughtily to New-Christian Travis, whom she clearly doesn't like. "You'd better get to the library."
"Definitely a liberal," someone in Travis' brain-skit mumbles.