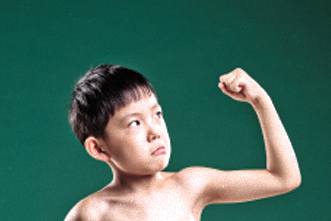 I once heard John MacArthur say competitiveness was an important characteristic for good pastors, because a competitive pastor will always work to become a better pastor.
Have you lost your edge? Have you become complacent? Are you resting on last year's victories?
The great professional athletes never lose their drive to improve. With the exception of an Allen Iverson here and there, the dominant players in sports devote not a little time to practice, train and work with coaches.
I was recently surprised at the overlap in principles in regard to how preachers and pro athletes improve. Many of the habits that push the pros to the top of their game carry over to pastors who want to reach the top of their pastoral game.
I can think of five (well, six) in particular.
1. Watch film
The principle here is evaluate your past performance.
Quarterbacks watch film to see the wide open receivers they missed. In the same way, listen to your sermons to learn how you need to tune up how you communicate. If you can get over how weird it is to listen to your own voice, you will see several areas that need to be improved.
In 2012, I began regularly listening to my sermons the week after I preached them. One mistake I discovered was my tendency to overuse a word or a phrase. Hopefully, the folks listening were not as annoyed as me.
2. Get to the field early
This principle has to do with how bad you want to do your best.
The leaders of the team are always the first ones to hit the gym. After Junior Seau's suicide, one teammate remarked that after Seau signed with the Patriots, he demanded a trainer unlock the practice facility at 4:30 a.m. No wonder he was so good for so long.
How could that translate to your preaching ministry?
At the 1996 Bethlehem Conference for Pastors, Kent Hughes outlined his Sunday morning ritual. He arrived at his office at 5:30 a.m. to read over his sermon and pray himself into his passage. He wanted to do his best.