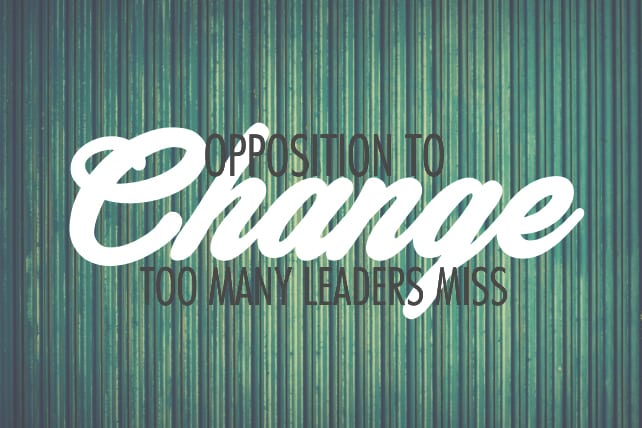 You're probably trying to change something right now.
And—if you're honest—you've already thought about backing off.
Change seems too difficult.
You've watched friends get hurt trying to lead similar change.
You've heard the voices of opposition get a little louder.
You really don't want to be afraid to open your inbox every morning.
But what if this is true?
Change is harder than it needs to be only because it's more mysterious than it needs to be.
And it doesn't need to be quite that mysterious.
Here's what I believe about change: Change involves common human dynamics, and the dynamics can be learned. There are facts about change that, frankly, too many leaders miss. Discover them, and change becomes much easier to navigate.
In my book about leading change while facing opposition, I outline the learned dynamics of change that I hope can help every leader.
I'm passionate about change because I've lived through it and can vouch for the fact that change is more than possible.
I'm also passionate because if the church (and other organizations) are going to reach their potential, change isn't optional, it's necessary.
So, if you're navigating change, here's a short cheat sheet of 13 key principles that I hope will help you maintain clear thinking amidst the sea of emotions that leading change brings.
1. People aren't opposed to change nearly as much as they are opposed to change they didn't think of
Everybody's in favor of their ideas, but most organizational change is driven by the ideas fostered by a leader or a leadership team. That's simply the way leadership operates.
When you float an idea, there's often initial resistance from people who didn't think of the idea or who weren't involved in the process. That resistance isn't fatal though.
You just need to realize that most people will come on board. You just need to give them time until the idea spreads widely enough to be owned.
Great ideas eventually resonate, even if they're initially met with resistance.
How do you know you have a good idea? Like a fine wine, good ideas get better with time. Bad ideas get worse.