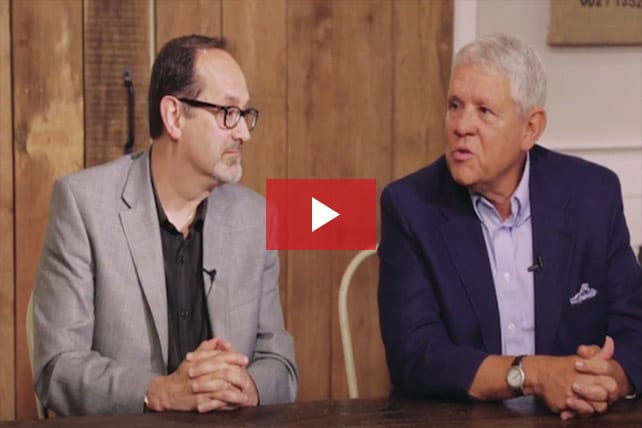 Dr. Ben Witherington and Dr. Bill Arnold have some very encouraging advice for pastors ministering in a post-Christian society.
Witherington reminds us that the world Paul was dealing with was pagan—not too different from our post-Cristian culture in many ways. In fact, Witherington says our world today, if anything, is "less pagan" than it was during Paul's time.
Witherington encourages pastors: "Be of good cheer. We've got a plentitude of resources in the word of God." He quotes Johannes Bengel when he offers this advice to ground yourself in God's word: "Apply the whole of the text to yourself. Apply the whole of yourself to the text."
Arnold says it's easy to get discouraged because of the post-Christian nature of our culture, but this is also a very exciting time that has forced us to turn back to the nature of the early church. Arnold offers this advice to pastors: "Encounter God in the text before you step into the pulpit. Make sure that that text has gotten under your skin, if you will."
"The most effective pastors are always those in whom people see Jesus," Witherington says. This is in contrast to the "individual, narcissistic personality of some super pastors." The most effective pastors Witherington has had have been "profoundly humble but very knowledgeable persons who radiated Christ and deferred to Christ."
Imitating Christ is very important in our post-Christian world, as Witherington emphasizes, because some people will never open a Bible. Yet by a pastor's example, that person may be able to see something of Jesus.