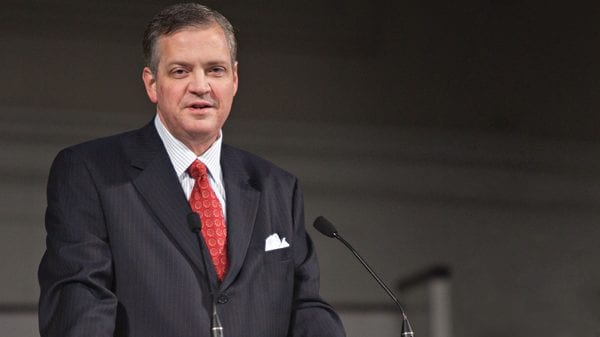 Albert Mohler is president of the Southern Baptist Theological Seminary and host two programs: "The Briefing" and "Thinking in Public." Dr. Mohler writes on moral, cultural and theological issues and is a voice for conservative Christianity.
Big Questions:
How have you watched ministry change over the years?
Are we losing moral ground?
How do we balance compassion and truth?
What big questions are pastors and seminary graduates facing today?
Quotes from Albert Mohler:
Truth and compassion are the same thing because they're rooted in the very being of God.

If it's not rooted in love, it's not real and it won't last.

We need to reason together upon the scriptures to know what faithfulness would require of us because left to our own devices, we're just not up to this.

We're going to have to learn how to show compassion for people without harming them by joining in their confusion.

We've got to end and we've got to begin every conversation with the gospel of Jesus Christ because that is the great truth to which the church is entrusted.
Mentioned in the Show
More from Albert Mohler on ChurchLeaders
Around the Web: