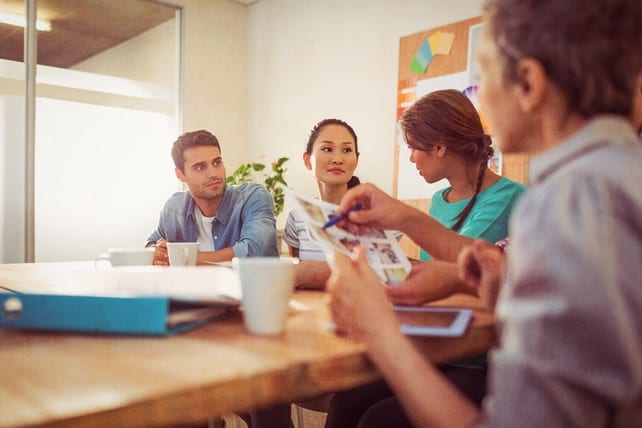 Creativity has become the buzz word of the modern, local church. Lights shine across our stages. Rock bands bounce to great grooves that rival pop radio.
Pressure compounds every weekend as we try to make one service better, smoother, more polished, more excellent than the last.
Everyone is on the quest for greater creativity. But what is the reason?
• Is it to be better than the church down the road?
• Is it to prove our worth?
• Is it to make our mark in the world?
• Is it to be remembered?
In a recent podcast, Mark Batterson talked about how the church should be the most creative place on the planet. There are ways to do church that no one has thought of before.
I'm all for creativity. Followers of Jesus should foster a massive imagination. We should constantly be pushing ourselves to see something new, create with a new canvas.
A Question Every Creative Needs to Ask
But I also believe creativity has functional limits in local church worship. And in today's post I want to give you a question to help filter your creative decisions as a church.
"Does this make us love Jesus or creativity more?"
As we approach the Christmas season, we worship pastors are thinking about special music, productions, songwriting, and bigger and better creative elements than last year.
The last thing we want to do is fall in love with our own creativity and miss the point.
For your next planning/brainstorming session, ask your team this question:
"Does this make us love Jesus or creativity more?"
The best creative decisions leave you with a greater sense of God's majesty.
Average creative decisions leave you in awe of the creativity.
The best creative decisions leave you to love Jesus more.
Average creative decisions leave you in awe of the artist.
Art hits people in different ways. One person can be infuriated that it's not their preference. Another can be moved to tears by the goodness of God. Another can simply be fascinated by the skill it took to create.
It all depends on who is receiving it. But as local church artists, we create to serve. We're not simply creating to create.
We need to confront our art with these kinds of questions:
• Will this song help people connect with Jesus?
• Will these lights engage our church's senses in the pursuit of God?
• Will this video draw people to understand the Gospel more?
The Tension
Here it is. You ready?
You have artists in your church. What better place to engage their gifts and imagination than in the local church? Any day, I'd rather they bring their talent to Sunday morning than to a downtown club on Friday night.
But you also have regular, church-going people. The church isn't the place to mainly appease artists. We want to help people understand what is going on. We want people to see Jesus. We want to help people feel comfortable to connect with their Maker.
We need artists who create with a pastoral heart. But we also need a that who isn't conditioned to be entertained or critical.
Let's talk it out. How do you wrestle with the quest for greater creativity while reaching people where they are?