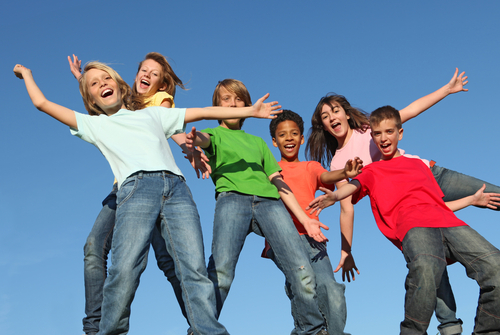 The better question is probably why shouldn't you start a fifth- and sixth-grade ministry? There are really a few reasons for this change. Here are some of the reasons that we did it.
Tough transition to middle school—Besides emotions and hormones, our junior high students are in a totally separate building from our main campus, and that causes an incredibly crazy transition for parents.

Fading in interest in kidmin—We run an awesome Children's Ministry at Brookwood Church. But it's that time for every kid. They are ready to get out and move on in life. It happens in eighth-grade and twelfth-grade, too. Kids are just ready to move up.

They really aren't ready for 8th graders—This part is one that parents underestimate. Eighth-grade kids are so much different than sixth graders, it's really nuts. There are topics that older kids need to have addressed, and the same goes for the younger kids.

Hormones—Need I say anything here?

Fight for their heart—one of the Orange principles. By focusing on this two-year group, we can really focus our efforts on reaching these kids where they are.
Widen the circle—another Orange principle. Putting more adults with know-how in front of parents is always a positive.
So why did you start a pre-teen Ministry? Give a yea or nay as to why people should consider this incredible opportunity!