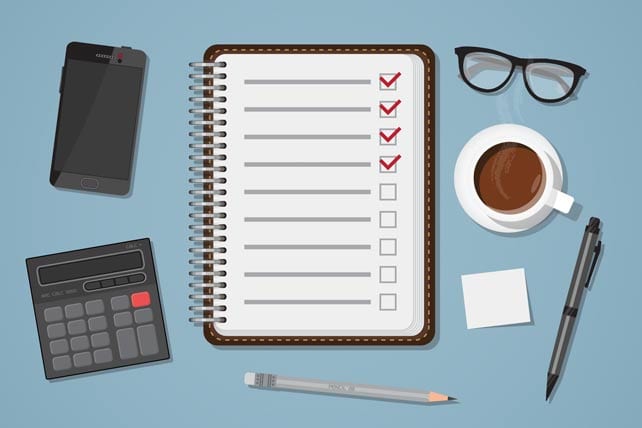 Including content that will both provide useful information for members and attract visitors is the most crucial part of having a church website. Church websites that do not provide proper content are as useful as not providing any information at all.
Here are a few examples of essential content every church website should provide. It would be beneficial to incorporate these items into your church website. By doing so, you won't miss the opportunity to attract individuals who may visit your church or inconvenience current members who may be looking for specific information.
What We Believe
Your faith statement is important to Christians new to your area. Before visiting a church for the first time, people often check to see if the church shares their beliefs.  Write out your doctrinal beliefs in a way that is easy to understand and welcoming to non-members.
Location
Although people tend to look for a church close to their home, you don't want to miss the opportunity to attract visitors from out of town.  You should create a page that gives your address and directions with a map that links to Google Maps, Waze, or CoPilot, and you should include your address on your home page and on the footer of every page. Your address should also be included on your "Contact Us" page, and it is a good idea to link these pages to each other.
Service Times
In order to make visitors feel welcome, it is extremely important to provide the days and times of your weekly services.  This information could be listed on your home page, or you may create a page specifically for providing your service times. It is a good idea to show your service times on your location page as well. Providing this information will ensure that you don't miss an opportunity to appeal to new visitors.
What to Expect
Anyone who's considering visiting your church would like to know what type of services you have and how long they last.  You should describe the style of worship in your church and whether the attire is formal or "come as you are."  If you provide childcare, have signers who communicate with deaf parishioners, or are handicap-accessible, you should include this information on your "What to Expect" page.  Adding videos of sermons is another great way to show visitors what to expect at your services, and this gives members who may have missed a service the opportunity to watch the sermon.
Events
You may use bulletins to announce your upcoming events. However, anyone who hasn't attended your church would search your website for that information.  If you have an event that takes place outside of your church, be sure to include the address, a link for directions, and the time of the event. Adding events to your website is helpful for visitors, and it benefits your current members who may have misplaced or not taken a bulletin home.
Tips for Adding Content
Keep it simple. Don't make your website look like an eBook on your Amazon Kindle. The fewer words each page has the better. The key is to inform people without overwhelming them.
Make sure your website is updated. Not updating your website not only misleads people by providing outdated information, but it also shows a lack of professionalism.
Create a user-friendly navigation menu. Make it easy to find information by placing relevant pages under your categories. If it's too difficult to find information, your visitor will search for another church.
Hopefully, you were able to discover opportunities to improve your church website.  Feel free to share this blog and subscribe to receive future ones via email.  Comment below with suggestions for additional content you think is a must for successful church websites.