"The church is acting outside the boundaries of the current Book of Discipline," Burkholder said. "The conference does have the authority to make this decision and act on it."
Burkholder also has known Haupert-Johnson a long time and says she has never had any question about the bishop's "personal and professional integrity. "
The conference's action comes amid continued discord following Haupert-Johnson's decision this spring to appoint a new senior pastor to Mt. Bethel and move its senior pastor to a new conference position.
The United Methodist Church operates on a system of itinerancy — meaning clergy go where they are appointed. In their ordination services, United Methodist elders pledge "to go wherever you are sent, to serve however you are called, to exercise your ministry within and on behalf of the whole Church, to love all among whom you are placed, and to love God above all."
Jody Ray, the church's senior pastor since 2016, announced in an April press conference that he was refusing the new appointment and surrendering his clergy credentials instead. Church lay leaders said Ray would continue as lead preacher and chief executive officer, and church leadership announced plans to disaffiliate from The United Methodist Church.
Mt. Bethel leaders also filed a complaint against Haupert-Johnson and the Rev. Jessica Terrell, the district superintendent who oversees the church, saying the two did not properly consult the church on the appointment. Haupert-Johnson has offered a sharply different account from that of Ray and congregation leaders, saying Ray hung up on the district superintendent and never allowed consultation to take place.
In the meantime, Haupert-Johnson maintained plans to appoint the Rev. Steve Usry as Mt. Bethel's new senior pastor.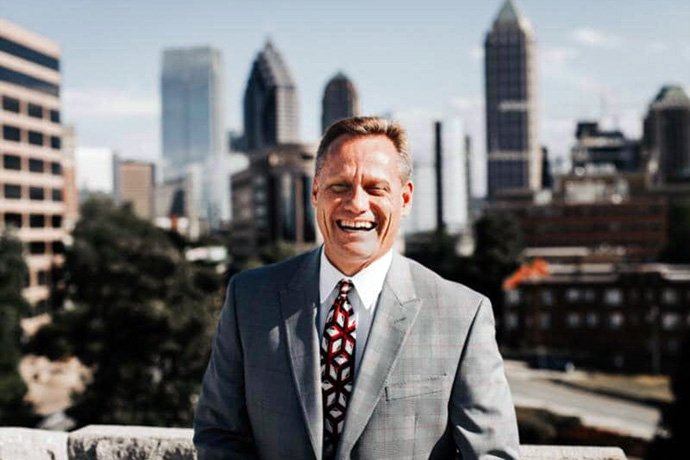 Usry previously pastored Sugarloaf United Methodist Church in Duluth, Georgia. He also has held conference leadership positions, including chairing the conference board of congregational development.
Usry identifies as a theological traditionalist, which Haupert-Johnson sees as a good fit for Mt. Bethel. He began meeting with church members offsite this spring before the new appointment took effect.
"During my meetings with Mt. Bethel members and leaders, I was reminded about how passionate people are about their faith and church," he told UM News. "During and after each of the meetings, I also had conversations with members who were extremely welcoming and ready to begin ministry together."
He officially started his new appointment July 1, but the church accepted him only under protest and with limitations. The church set his salary at the minimum compensation for clergy, did not allow him use of an office on its main campus and said that he would operate under the supervision of Ray, who is no longer United Methodist clergy.
Usry, in an open letter, said church administrative leaders also continued to make financial and policy decisions without fully informing church members of the consequences of those decisions.