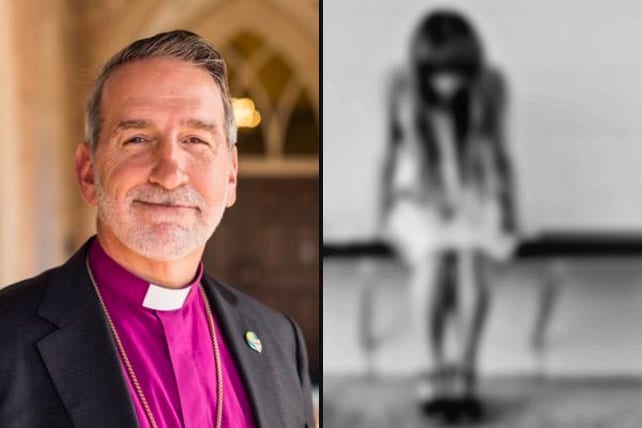 UPDATED July 14, 2021: A third-party investigation into claims that leaders in the Anglican Church in North America (ACNA) mishandled allegations of sexual abuse and assault has been handed over to a Provincial Response Team, the denomination's archbishop announced.
"A Provincial Response Team is being formed by Provincial leaders to take oversight of this process, committed to act with thorough professionalism and with deep care for the survivors," said ACNA archbishop Foley Beach in a July 10 letter. "This team will include diverse representation of women and men with experience in these areas. We are prayerful and hopeful that this will help bring forth truth and confidence so healing and restoration can be facilitated."
Beach explained that he had received and granted a formal request from the Bishop's Council of the Diocese of the Upper Midwest for the ACNA to oversee the investigation and also to review the leadership structures of the Upper Midwest diocese, where the allegations are concerned.
Beach's letter comes two days after the diocese's bishop, Stewart Ruch III, announced that he is taking a leave of absence. "I want you to be able to trust me as your bishop and pastor," said Ruch in a letter dated July 8. "I feel like the best way to walk in integrity now is to step aside as this process moves forward and as efforts are made to serve any survivors of abuse. Therefore, I have requested permission from Archbishop Foley for a temporary leave of absence during the investigation, and he has granted that request, effective today."
The ACNA was founded in 2009 by former members of the Episcopal Church in the United States of America and the Anglican Church of Canada as a conservative alternative to those denominations. The ACNA currently has about 1,000 congregations and 127,000 members.
---
UPDATED July 2, 2021: The Upper Midwest Diocese of the Anglican Church in North America (ACNA) has agreed to publish the results of an investigation it commissioned to examine allegations that ACNA leaders protected a sexual predator. Joanna Rudenborg, a survivor who has accused former lay leader Mark Rivera of raping her and sexually assaulting others, says this victory is a small one. 
"I am exhausted," said Rudenborg on Twitter. "I am angry, I am heartbroken, and I am grieving. I want to say the announcement @esaumccaulley links to here is a victory. In some ways it is. But it is a small victory won at far too great a cost."
On June 26, Rudenborg posted an extensive Twitter thread documenting Rivera's abuses and implicating multiple ACNA leaders, including Bishop Stewart Ruch III, in mishandling the allegations against Rivera. Ruch is Bishop of the Anglican Diocese of the Upper Midwest. After Rudenborg posted her thread, Rev. Dr. Esau McCaulley responded, tweeting, "A brief note to say that @Tish_H_Warren and I are aware of the sexual abuse allegations in our province and we are in communications with our Bishop about them. We stand with and support all victims of abuse."
Rev. Tish Harrison Warren also sent a tweet, saying, "I'm still not on Twitter this summer but this came to our attention and is too important not to address. Thank you to the victims for their bravery in coming forward. May we all do right by you. We stand with and support all victims of abuse. Amen."
On June 29, McCaulley tweeted, "I am grateful Bishop Ruch and the Diocese of the Midwest have committed to a full unredacted report on the sexual abuse allegations. I spoke with Bishop Ruch on the phone yesterday and he assured me this would be was [sic] the case." McCaulley then linked to a June 29 update where Ruch indeed promised to publish the report, something he had not previously said the diocese would do.
In her explanation of why this victory feels hollow, Rudenborg said,
Five different times in our email correspondence with the Bishop's team we asked for the investigation's final report to be made public. FIVE times. There may have been more. I do not have the emotional capacity to dig through more emails right now to check…Every time he put us off and evaded commitment. Then, on June 29, one man with public clout and social standing was able to get Bp. Stewart to make this basic, obvious commitment that a whole team of survivors and advocates couldn't extract from him despite months of begging."