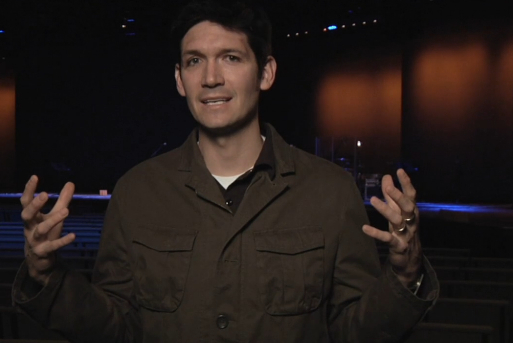 The National Outreach Convention kicked off Wednesday at the Town & Country Resort in San Diego, California. Mark Batterson and Matt Chandler were the main speakers in the opening session Wednesday afternoon.
Mark Batterson, lead pastor of National Community Church in Washington D.C., challenged church leaders to be as shrewd as serpents and innocent as doves in ministry. "This is the only place in Scripture where God asks us to take on the character of the enemy," Batterson said.
Batterson encouraged leaders to use their God-given imaginations in ministry to dream up new ways to do outreach. He went on to share the story of his church's initiative to mix ministry in the marketplace through their coffee house start-up on Capitol Hill. "It was a God idea," Batterson said. The coffee house, Ebeneazers, is both a solid outreach to people in the community as well as a revenue source for the Kingdom. This year they capped $100,000 in profit and gave it all to world missions.
In conclusion, Batterson encouraged leaders not to do ministry from memory, but to think of new ways to engage the world with the gospel. "There are ways to do church that no one has thought of yet," Batterson said.
Next, Matt Chandler, lead pastor of The Village Church in Dallas, Texas, challenged leaders to keep the gospel central in ministry. Chandler encouraged ministry leaders to avoid putting too much focus on the packaging of their churches and not enough energy on the actual content—the gospel.
As an example Chandler shared the story of the church in Ephesus—from its inception to its downfall in Revelation 2. The Church in Ephesus was gifted at identifying false doctrine, they were pure and had good deeds, but they lacked one thing, Chandler said. That one thing was a clear understanding of the gospel. The church in Ephesus was morally pure, but they were missing a correct perspective of grace and forgiveness that comes from the atonement of Christ.
Chandler cautioned the audience of outreach leaders not to miss the gospel and to make the life, death and resurrection of Jesus the central focus of their ministries and their preaching. "You can have lasers, lights and a fog machine—you can even fly in on a zip line," Chandler said, "But make sure you give them the gospel."
As Chandler closed the opening session in prayer, he asked for wisdom and discernment for the Church. He also prayed that God would "kill our desire for cool" and guide the Church into a deeper passion for the gospel of Jesus Christ.