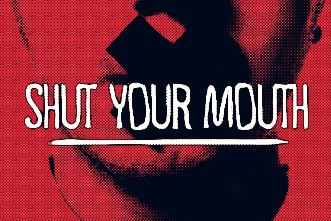 Most of us are very familiar with James' caution, "Be quick to listen, slow to speak, and slow to anger." But I also think most of us struggle with all three imperatives. This is not a caution against speaking. Words or, even better, declarations are essential to our faith and the mission Christ gave the church. Gospel ministry is essentially a ministry of the Word through words. We must all use words to "encourage" one another in Christ and correct one another when erring. Leaders in particular must be careful in teaching, reproving, correcting, and training. But this is why James' caution is so important, because ours is largely a ministry of words.
As Christians, our words are to be a "fountain of life," able to "feed many." They are "choice silver." (Prov. 10:11, 20-21) But neither recent events, nor my own mouth, always support these verses. We are far too often far too quick to speak and too slow to listen.
The days of thoughtful correspondence via pen and paper are long gone, and now is the time of immediate communication where we easily "fire off" an e-mail or tweet thoughts before we have sufficient time to think through our own words, much less try to understand the words of another.
If one gives an answer before he hears,
it is his folly and shame.
(Proverbs 18:13 ESV)
A fool takes no pleasure in understanding,
but only in expressing his opinion.
(Proverbs 18:2 ESV)
I'm not suggesting that we avoid correction, dodge issues, and never speak hard words. We must. We must fairly and soberly distinguish between truth and error. But many of us would do well to shut our mouths before opening them. It isn't a virtue to have a quick tongue. Even if you hit your target (truth), you may still miss the person with whom you hope to engage.
A fool gives full vent to his spirit,
but a wise man quietly holds it back.
(Proverbs 29:11 ESV)
When words are many, transgression is not lacking,
but whoever restrains his lips is prudent.
(Proverbs 10:19 ESV)
I want the church to be a people of words. Good words, hard words, true words, life-giving words, thoughtful words, precise words. But I also want us to be a people who seek to understand that we might speak more accurately and minister more fruitfully. This means we must measure our words.
Do you see a man who is hasty in his words?
There is more hope for a fool than for him.
(Proverbs 29:20 ESV)
Let us speak well, my friends. If you fear you cannot, then hold your tongue.
Let your speech always be gracious, seasoned with salt, so that you may know how you ought to answer each person.
(Colossians 4:6 ESV)