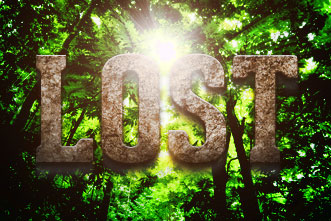 "Americans' rating of the honesty and ethics of the clergy has fallen to 47 percent, the first time this rating has dropped below 50 percent since Gallup first asked about the clergy in 1977. Clergy have historically ranked near the top among professions on this measure, hitting a high rating of 67 percent in 1985." (Source: Honesty and Ethics Rating)
Although pastors remain in the top third of the league table of trust, the decline is significant enough for us to ask what's happening and what can be done to put it right. We'll look at causes first and then at some cures.
Pastoral causes.
1. Immorality.
The report itself notes that: "The Catholic priest abuse stories from the early 2000s helped lead to a sharp drop in Americans' ratings of clergy, a decline from which the profession has yet to fully recover." However, Catholics don't have a monopoly in immorality. Evangelicals are doing sadly well in that department too.
2. Greed.
Some megachurch pastors' salaries and lifestyles have drawn just criticism.
3. Distance.
Some pastors do little more than teach and preach. Others become like CEOs, spending their days administering paper and staff. In both cases, there's a loss of contact with the sheep as the pastor increasingly delegates home and hospital visiting, counseling, weddings, funerals, etc.
4. Brevity.
The average length of a pastorate is four years, which makes it virtually impossible for people to get to know the pastor well, never mind begin to trust him.
Cultural causes.
1. Cynicism.
Society has become more cynical and less trusting in general. It's no surprise that the church suffers along with other institutions.
2. Media.
Given the media's non-stop, all-out attack on the church via outright opposition, mocking sniggers and caricatured Christians, in some ways it's a miracle that anyone trusts a pastor these days.
3. Attendance.
With less people going to church, people have less face-to-face contact with pastors. Again, hard to trust people you don't know.