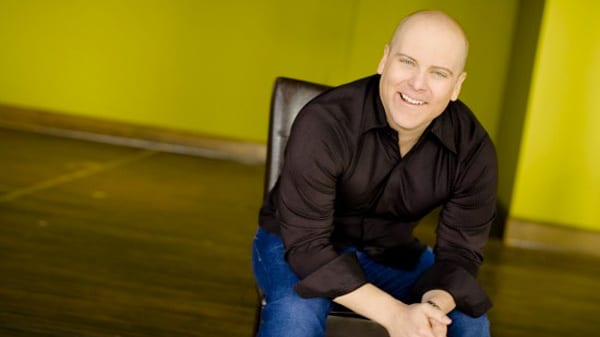 This blog series is an excerpt from H3 Leadership by Brad Lomenick.
The Hillsong bands have achieved success many others only dream of. They've had many songs hit the Billboard charts. In 2014, they were nominated for ten GMA Dove Awards, including Artist of the Year and Song of the Year, and were the subject of a new documentary. Their powerful worship songs, such as "Oceans," are belted out by hundreds of thousands in churches around the world each week. Their touch is Midas-like.
Given the level of success that Hillsong has enjoyed, I had some preconceptions about what they would be like. After all, I met more than my share of divas in my decade with Catalyst. But when I first encountered the members of Hillsong United at an event outside of Los Angeles, my assumptions could not have been more wrong.
The music at Catalyst events is always interspersed with first-rate speakers sharing groundbreaking and insightful content. Normally, when a band finishes a set, they go back to the green room behind the stage to relax, have a cup of coffee, and goof off a little bit before they have to go back out. They aren't typically engaged in the speakers. And who would blame them? These bands play dozens of conferences each year. They've heard much of this content before.
When I walked into the green room and encountered the Hillsong United band after their first set, I was nearly knocked off my feet. The band members were huddled together around a tiny television with a closed-loop feed of the first speakers. Then they watched the second presentation. Then, the third. Many of them had moleskin pads, and were furiously scribbling notes. No one was talking. No one was checking text messages.
You could have knocked me over with a cough.
Observing Hillsong United band in that moment, I had uncovered one of the secrets to their success. They have never let fame go to their heads and have instead maintained a habit of curiosity. Rather than transition from the role of student to the role of teacher—as most accomplished people do—they remained pliable, always maturing and improving. Catalyst was not just another "gig" for them; it was an opportunity to learn.
As I witnessed this scene, I thought to myself: This is a picture of true leadership.
Most leaders follow a particular trajectory. The early stages of one's life and career are often marked by unbridled curiosity. The leader amasses college diplomas, graduate school degrees, and specialized certifications. She will often attend conferences and read books within her field and accept low-paying or unpaid internships just for the benefit of learning something. After some time, the leader's curiosity begins to pay off. People notice her effort and respect her industry knowledge. Promotions and raises follow, and soon she may be asked to present in meetings or speak at conferences herself. But as a leader's career surges, her curiosity often sinks.
She has all the degrees she needs, and who can afford to take an internship at this stage of the game? Her busy schedule doesn't allow time to read much, and she wouldn't be caught dead sitting in a conference crowd after being onstage. If the leader's life were a movie, this is where it moves from feel-good flick to tragedy.