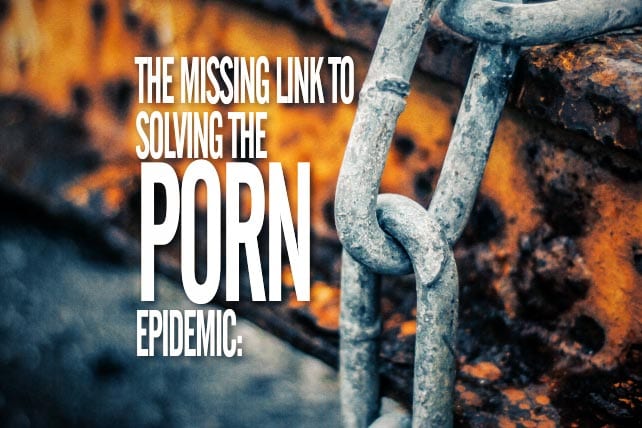 Twenty years ago, people in the church didn't talk about porn, or visual temptations in general.  Today, churches across America have Celebrate Recovery groups, men's small groups that study Every Man's Battle and experienced counselors with specialized training. You as pastors talk to men during Sunday morning worship services about the importance of discipline and purity in their thought lives, and every man intimately understands the challenge being laid before him.
The problem is: Most of the women don't. And that is one reason why all our effort in the church—as great as it is—hasn't yet made a systemic difference to eradicating the problem of porn in the church. A difference to individuals, yes; a sea change for the Body of Christ as a whole, no.
We need to enlist the understanding of women if we are going to support men.
In extensive research over the last 13 years, I've seen that there is literally no other single topic that so deeply affects many millions of men that so many millions of women are completely blind to. Yes, we women know that "men are visual" … but we don't understand what that truly means. More importantly: We don't know what it means every single day for the man we love or the son we are trying to raise in a sexualized culture.
So by default, a man usually knows other guys will understand what he's dealing with … but that his wife probably won't. Some men will, thankfully, talk to other men about it. But many men only open up about very personal things with their wives.
Which means that, by default, many men never talk about this particular challenge with anyone. It stays hidden. And if any challenge has become an actual struggle, or a struggle has become a habit, or a habit has become an addiction … if it stays hidden, that almost ensures it isn't going to be healed. Which almost ensures we won't make huge inroads into solving this, even in the church.
But there is a way to make huge inroads. There is a way to solve the problem of pornography, visual temptations and the sexualized-culture minefield that undermines way too many men and boys in our churches today: Open the eyes of women and help them understand how the male brain is wired, that even the most honorable man or boy can still be tempted, how to talk with a husband or son about this in a way he feels safe to open up, how to be empathetic without endorsing poor choices, and how to be on their husband's or son's team in the battle.