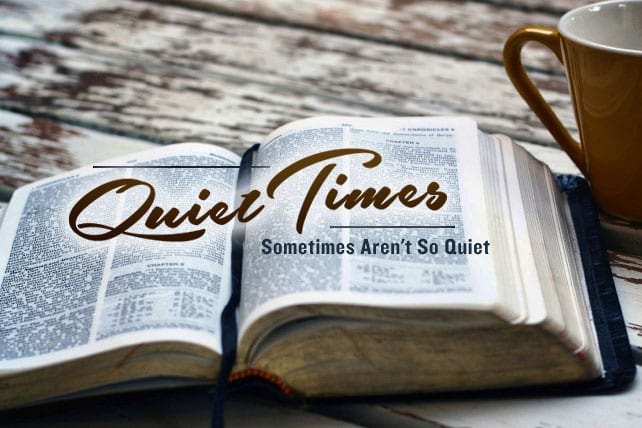 Written by Gloria Furman, author of Glimpses of Graces and Treasuring Christ When Your Hands Are Full, originally appearing on Crossway's blog.

---
Walking the Living Room by Faith
A small lamp threw light up into the corner of the dark living room. As I walked through that room into the home office where I worked, I made the otherwise still air move with me. The owners of the house didn't like to use the air conditioner—even in the Texas summers—because it felt too cold on their skin. Spending decades in third-world conditions will do that to you. On the mornings when I came over to work she would turn on a tiny desk fan just for me. He would shiver as he sat nearby, so I would turn it off.
I was there to help the elderly missionaries keep up with their writing and administrative work, and move an occasional box in or out of the garage. A few years ago they both died and immediately awoke in the presence of the Lord—her first and then him very soon after. Their fellowship with God is now by sight forever. But for the years, months, days, hours and minutes they were with us here, their fellowship with God was by faith.
Their house in America had wall-to-wall carpet, and, in between the furniture that hadn't been moved for years, you could see where their faith had moved their feet. There were well-worn paths in the carpet where she paced back and forth with her Scripture memory cards and knee-shaped patches where he knelt to pray.
I thought it was remarkable that the one thing that didn't gather dust in that house was the collection of shoe boxes scattered around, each overflowing with handwritten Bible verses. They took God's Word everywhere with them—even in those final days when the distance they traveled was not to the other side of the world, but rather to the other side of the house.
Letting the Word of Christ Dwell in You Richly
This older couple didn't carve out just a portion of time for God's Word and leave it at that. Rather, they put God's Word in their heart so it could be carving them into the image of Christ all day long.