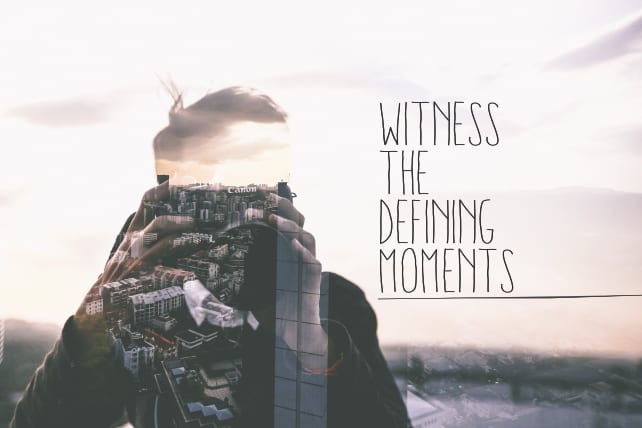 So I might have the best job ever.
I just led a middle-schooler in a prayer to surrender her life to Jesus.
Now I admit I was not excited about meeting with this child. Children's ministry is not my strongest suit. Give me college kids any day of the week; under 13 and I get intimidated. But this girl expressed her desire to be baptized and came to meet with me. We find it important to discern a level of comprehension before we just dunk folks in the water.
Because, you know, baptism in our church is pretty glamorous. We roll out a large stock tank half filled with frigid water. Baptism candidates pre-record a one-minute testimony that we show as the candidate sits in the water. Shivering to their timbers, they say yes to every question from the pastor before going under. Then wrapped in a towel, they stand dripping in the tank while the pastor prays over them. It's a good time for all, really.
Seriously, baptism is an important external announcement of an internal change. And I don't want to get this wrong. At first, I was pretty convinced the child didn't have a clear understanding of salvation or baptism. However, if that is the case I am honestly obliged to share it. So I did. I asked if she wanted to ask Jesus into her life. She did, so I led her in a prayer of surrender wondering the whole time what was really happening. But when I looked up, this child had an unusual expression on her face and her mother asked if she was going to cry. The child said no, but she gripped her little fist to her chest and said it just hurts really bad right here. She held back tears but was clearly overcome with emotion she couldn't explain. I know that experience.
I witnessed something right there.
I've always found it profound to witness a soul leaving the body to meet their creator. But it is even more profound to witness the Spirit filling someone who surrenders his or her life to him.
As I drove home I remembered my own 7-year-old self who gave my life to Jesus in the furnace room of our little suburban church. I know some doubted how real it was. They should have asked my first grade classmates at school. I nearly wore them out sharing my newfound faith. The doubters perhaps wisely made me wait for baptism until they were more certain of my understanding, but nothing can change what occurred in that little furnace room that I recently had a chance to visit.
It was the defining moment of my life.
.

I certainly don't want to give a child some false sense of spiritual security, but I also remember that Jesus told us to come as a child. There is something about the innocence of children that Jesus honored. It is absolutely unfettered with the cynicism of adulthood. I also recall Paul leading the Philippian jailer and his "whole household" to belief in Jesus and then baptizing the whole lot of them. No one knows what ages that included, but it is certainly possible that some were in their youth.
I know what I witnessed today and my spirit resonated with the Spirit's work in my office. Maybe this child will come back in 40 years for a picture.
Yes, this is the best job.
This article originally appeared here.