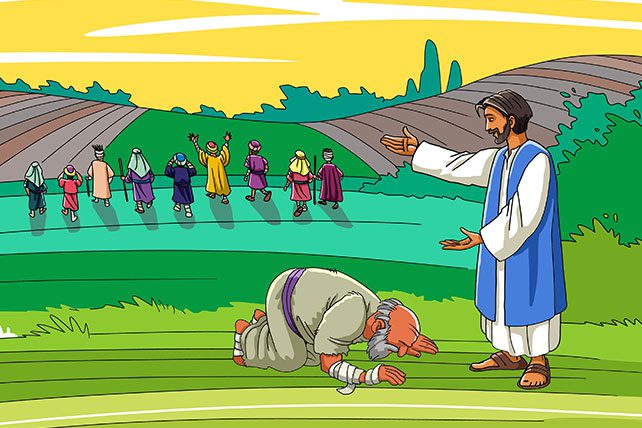 Jesus heals the lepers and many other people throughout the Gospels. In Luke 17:11-19, Jesus encounters 10 lepers who are desperate to be made clean and whole. They shout from a distance, begging Jesus to take pity on them. After Jesus heals the lepers, only one returns to say thank you. And he happens to be a Samaritan!
The account of Jesus healing the lepers is often read and taught near Thanksgiving. It offers a powerful lesson about expressing and living out gratitude. The story of when Jesus heals the lepers also is a popular Sunday school topic. It offers key takeaways for children of all ages.
Need fresh materials for teaching what happens after Jesus heals the lepers? Then keep reading. We've assembled Bible stories, lessons, activities, games, and Thanksgiving-themed crafts. Use them in children's ministry classes and for children's worship this November (or any time of year)!
Jesus Heals the Lepers: 10 Resources for Children's Ministry
Use these 10 sources of lesson material about the 10 lepers. Help Sunday school students discover the reasons we offer thanks to God.
Sermons4Kids offers several free Bible lessons and children's messages about Jesus and the lepers. This one's aimed at younger kids who are learning about manners and the reasons behind them.
Next, use this lesson plan for older children. They may want more information about leprosy and why the lepers were outcasts. This study for kids also explores how Jews viewed Samaritans in Bible times.
Check out this preschool game about Jesus healing the 10 lepers. It includes a poem that will help children remember the Bible story.
This printable lesson about Jesus and the 10 lepers has a video component. It also includes games, activities, and worksheets for students.
We love this material about Jesus healing the lepers. Using the object lesson and suggested dialogue, teachers and parents can share messages about heartfelt gratitude.