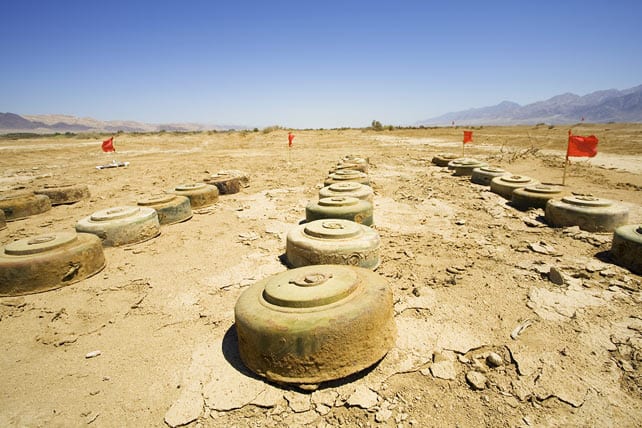 Like it or not, online communication has become part of the church's witness: Status notifications. Friend requests. Hashtags. Instagrams. When we fail to follow the etiquette of social media, we risk feeding into the stereotype of backward Christians, so ignorant or scornful of our neighbors that we can't even speak to them in their language.
All you have to do is look at the success of programs like #shereadstruth ("She Reads Truth") to see that people are hungry for expressions of faith that fit into their media-rich lives. When the church leads by example these online platforms become exciting outlets for creating Christian communities and training believers to speak the truth in love (Eph. 4:15). Here are three powerful ways to make your church more responsive and engaging to both current and prospective members.
1. Dynamic web content
The blessing of instant information access is you can share content with your congregation that keeps them connected with the church all week long — without the pressure of adding more programs, services, or volunteers.
Your church's website should be the first place to benefit from a steady stream of uplifting information. People seek out your site before they ever set foot in your sanctuary, so make sure your content reflects who you are as a congregation. Consider a mixture of the following that's continually updated to keep your website fresh:
Articles and reflections. A blog space on your site makes it easy for congregants and staff to write about Christian life in a relatable way. Don't worry that these posts are a replacement for face-to-face contact — knowing a little about the authors will actually encourage members to talk more candidly about the issues we all face every day. Enlist an editor to help shape these stories, and they'll soon create a compelling mosaic of your church community.
Sermon recordings. Give your message legs throughout the week, for use in group discussions and personal study.
Photo galleries. Showcase your special events and friendly members. While posed portraits are fine here, the best photos are candid: capture people of all ages enjoying each other's fellowship.
Scripture made immediate. It's tempting to limit your post to an encouraging verse or passage. But to people fed a steady diet of quick quips and tweets, the words of the Bible can feel inscrutable and distant. They need context to absorb the meanings they're tempted to gloss over. Add a personal note about what the verse has meant to you, attach a quote from a contemporary author, or illuminate it with a visual, like these tools offered by Seraphim church management software. These simple additions can help your audience — members and seekers alike — engage with the Bible in a new way.
2. Social media
As you develop content on your site, share it on Facebook and other social media channels to alert your online community.
Because most of us check our updates every day (or minute, if we're honest), develop a plan to create more frequent and more time-sensitive content for this use, including:
Your original web content. Sharing these on social media allows people to immediately respond to new blog posts or features. This is also the content most likely to extend your reach beyond your body. Life applications, news from your missionaries overseas, and book or movie recommendations are the content your members want to share with their other circles.
Curated content. Facebook is the place to share links to articles or videos from trustworthy sources. Focus on pieces that build up the body or prompt meaningful discussion. Your audience sees enough of polarizing politics and snarky opinions. Your church can be a breath of fresh air by circulating content that helps people reconnect with deep truths.
Event teasers and reminders. A Facebook invitation may not ensure an accurate headcount for an upcoming event, but it will definitely generate more responses than a paper sign-up sheet.
Paid advertising. For broad-based community events (like your family-friendly Halloween party or rummage sale), you might extend your reach beyond friends of friends with a paid promotion on Facebook. Think of it as a digital flyer advertising your activities.
And don't forget these how-to tips for managing your church social media:
Set up a private Facebook page or other members-only forum for "safe" communications. You can post to members only when the topic is sensitive, like an illness or a staffing change.
Select a single social media manager, whether paid staff or volunteer. This person can make multiple posts per day and approve suggested posts to the private page.
Sketch out the social media calendar 2-3 months ahead, so you can start to get articles banked and ready to post quickly.
3. Direct messaging
Text and email have specific, targeted uses: people don't turn to their text threads or inboxes for entertainment or enlightenment. (The exception may be an email newsletter, but this probably isn't necessary if your congregation is largely active on social media.) [With] direct emails and texts, your messages should be as timely and targeted as possible. Warning: irrelevant messages will get you labeled as a spammer.
Don't waste words. Text messages especially assume some urgency, so get right to the point. Save the entertaining, thought-provoking content for your social stream, and limit direct messages to helpful reminders or urgent notifications, like a service that's been canceled for weather.
Personalize where possible. Single moms don't want to know about the next men's group meeting, and high school youth certainly won't welcome updates from the toddler room. Filtering your messages by ministry or interest through your church management software keeps you from testing your parishioners' patience with annoying notices.
Send precisely. If you ask, your congregation will tell you exactly how they prefer to receive messages, whether by phone, email, text, or push notification alert. Then you can use target the communication to exactly the right device.
Seraphim church management software helps you enhance your members' daily walk with customized messages, ministry event planners, and informative Bible study visuals. Because it's designed specifically for churches, it also provides powerful tools for member demographics, small-group management, financial reporting, safe child check-in, and more—all backed by Seraphim's fanatical customer service. (To learn more about how Seraphim can strengthen all three of these areas, click here.)
Today, we've made information our constant companion. But there's no reason we can't use that information to point to a more trustworthy Companion. Instead of serving up the greasy gossip of our typical online diet, the church should provide good news that brings nourishment.
Armed with the right information, your church can share online messages in the same spirit as Christ's: delivered to people where they are, in words they understand, and with a heart for their deliverance.