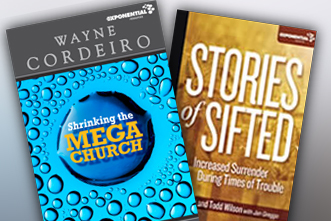 Free eBook Package
Download and share these free eBooks on navigating difficult seasons of leadership by Wayne Cordeiro, Eric Reiss and Todd Wilson.
These eBooks contain wisdom, guidance and insight for church planters, pastors and church leaders everywhere.
Resource provided by Exponential
Download Instructions: To download these resources, follow the directions listed on the Exponential site.