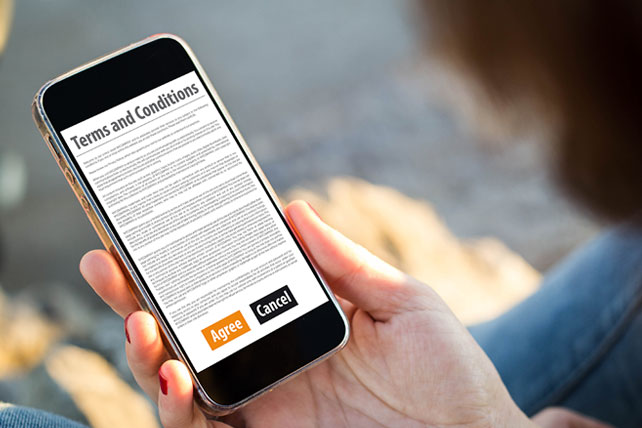 Some new guidelines have come to our attention about the "free images" on sites such as Canva, PicMonkey, and Snappa. These sites (and others) have recently updated their Terms of Service. Since many churches and organizations make use of free sites, it's important you understand the changing rules. What I learned has some significant applications for how you and your church can legally use images.
However—if your church does something as seemingly innocent as selling a t-shirt for camp, or a cookbook as a fundraiser or selling anything else, you are now in the commercial category also. Sadly, there are some professional groups that love to go after churches if they feel their image rights are violated. For these reasons you need to be as careful as possible in your communication creations and in the media you use for them.
The Bottom Line
Double-check all the sites from which you get images. Unsplash, Pexels, Pixabay, and a number of others are safe and legal for both church and commercial usage.
EXCEPT (and this goes for ALL sites):

Don't use recognizable FACES of people.
Don't use recognizable famous landmarks or brands.
Why these images are included on the sites, I don't know. In theory, you are supposed to get a model release. Just because it isn't practical, doesn't make it legal.

For PicMonkey–Don't use any of their images–bring in your own. I've had a lengthy dialog with the company and even they admit Getty images (where they get their "free images") crazy restrictive.
For Canva–for totally in church stuff you are probably (with the two exceptions above) OK. For any commercial work, including all I do–you can't use their images OR TEMPLATES (so no use of one if you want to sell t-shirts). I still think it's one of the greatest programs, and I'm preparing some new videos on it, but you have to obey their limitations.
Snappa.com is a wonderful program. Although they are far more limited in what they can do with templates, etc., they have the most clear image usage statement — making it possible to use their images without fear.
What to do to be creative and yet follow the rules:
Perspective on any situation always helps. I remember the days when any image was difficult to get and expensive. So, even with these challenges and restrictions, we still have thousands of free, useful images, so for any site (not using Canva and PicMonkey ones) what can we do to take advantage of the many free images, but respect the growing concerns about terms of service, here are some suggestions:
With people, you can use a back view of them or the many other poses where a face is not recognizable.
You can shoot your own photos if you must have people facing the camera and get a model release form signed. The cameras in phones today are amazing.
Simply don't use trademarked images or questionable landmarks—there are plenty more options in that category. Generic outdoor or city images are available in the thousands.
As I've done in many of my instructional videos, you can use the little white cartoon people if you feel a person-like image is needed.
A site that charges for images like Presenter Media has cartoon and animated characters that work well for many instructional settings. There are many sites that charge for images, but even those may have restrictive rights, so read their terms carefully.
Never just grab images off the web; always read the Terms of Service carefully. Look for updated Terms; many have gotten more detailed than they were in the past.
Pray for wisdom and discernment.
Editor's note: Yvon's original post appeared at her very-helpful website, Effective Church Communications. If you are a communications director for your church, you should take the time to read the detailed, in-depth, full article about interacting with terms of service.
ALSO: Check out Pro Website Tips for New Church Webmasters.