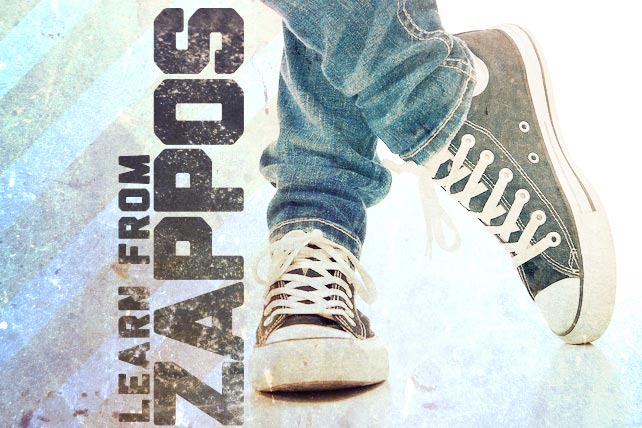 There is more to the company Zappos than just selling shoes. The ecommerce giant spends a lot of time casting and sharing their core values for running a business that values customers beyond them buying something.
In a tweet, there was a great quote about customer service from Zappos CEO, Tony Hsieh. He said, "Customer service shouldn't be just a department; it should be the entire company."
For me, there are some easy tweaks to make for this to be relevant for churches. Maybe something like, "Being a welcoming greeter isn't just the role of a volunteer group; it should be a church-wide value."
The core of the Zappos tweet and my adaptation are the same. You will never be a welcoming, person-focused organization unless everyone is committed to it.
Here's why.
1. Anyone can represent your church at any moment. You might have the friendliest hand-shaking greeters in all the land. But if a visitor walks into the worship center and gets a glare or unfriendly comment from someone, that reflects on your church, too. It ruins the work done by the greeters, church staff or anyone else focused on being a welcoming church. In fact, the bad experience will probably be more memorable than the good. To be a truly welcoming church, everyone has to be committed.
2. A true welcoming spirit can't be faked. Just like a company can't fake good customer service, a church can't pretend to be welcoming. As a visitor, it's easy to tell if a church cares about fostering community or if they're more interested in being an insiders club. Smiles, looks, questions and overall demeanor of friendly people are far different from people who are not.
As a church leader, you have to intentionally share what it means to be a congregation that embraces people. You can't assume everyone really knows how to be welcoming. Equip them with practical ways to talk with people they don't recognize. Lace your vision with values about what it means to be a welcoming congregation.
If you're not committing to welcoming visitors, your church will never reach its full potential. A welcoming church is a reflection of how Jesus reached out to all sorts of people to show them how their life could be different.
There is a mindset most successful startup companies have that could really benefit churches.
First, startups are trying to identify and fill unmet needs. They're not copiers but problem solvers. It's hard and financially improbable for a new company to do what someone else is already doing. Instead, they have to find their niche, whether it's a new process or innovative product.
Likewise, I believe a church that cares about its congregation and surrounding community needs to think like a startup. God has uniquely equipped each church with a mix of skilled people. The goal should become how that body of skilled believers can find ways to go to work filling the unmet needs of their community.
Startups also realize that needs change. What they initially start out doing may not be the model for the future. Similarly, churches need to realize this, too. What worked for years past might not work in serving people today. That doesn't mean everything needs to be scrapped, but it does require you to think about how you continue to move initiatives forward so they are still impactful. A lack of adaptation leads to stagnation.
Finally, startups are willing to take risks and learn from failures. They understand that failures often produce seeds for future growth. Churches, like many organizations, seem to trend anti-failure. Or if something is going wrong, it's not acknowledged for fear of hurting feelings. A willingness to take smart risks while realizing that not everything will be successful takes a culture shift. Don't let the fear of failure stop you from doing something new.