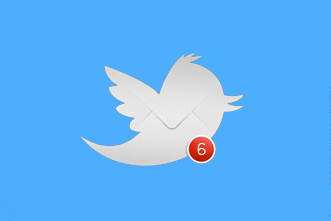 To Twitter or Not to Twitter…that is the question. This is the question that continues to be asked amongst various age groups, business entities, politicians, government agencies, and religious communities. This question is also being asked within the context of ministry and the church. As Twitter has moved beyond the fad stage and established itself as an amazing source of information and connection, the overwhelming answer about whether or not "you" should Twitter is "YES!"
When it comes to ministry leaders and whether or not they should be using Twitter, there are still some varying opinions. Opinion ranging from, "Absolutely not, Twitter and the bird it flew in on are of the devil" to "Absolutely, pastors should use twitter." I would agree with the "Absolutely Yes." Here are 6 Reasons Pastors Should Twitter. As a Twittering pastor myself, I'm obviously a little biased; however, I clearly understand the benefits. There are many high profile pastors that Twitter, including: @RickWarren, @CraigGroeschel, @StevenFurtick, @AndyStanley, and many more. Other high profile pastors that have chosen to stay out of the Twitter-Sphere. Although Pastor Steven Furtick is what would be described as a late adopter of Twitter, he blogged about the positive impact that Twitter had on him in his post "How Twitter Is Helping Me." The bottom line is pastors of every walk, denomination, and size of church are engaging in the Twitter-sphere and are experiencing positive effects.
Here are the 6 Reasons Pastors Should Twitter:
1. Relational Community with Other Pastors:
Twittering allows pastors to be a tweet away from what their pastor brethren from around the globe are thinking and doing. In other words, pastors can actively communicate with, gain wisdom from, and glean morsels of insight from pastors around the world without going to a conference, making a phone call, or spending money in the friendly skies.
2. Relational Community with Their Congregation:
Pastors have the opportunity to share random daily tidbits of their lives with their brick and mortar congregants in addition to a potentially new realm of digital congregants. I just made up the term digital congregants; if for some reason that becomes popular, remember you heard it first from me. Oftentimes, congregations only get a glimpse into their pastor's lives on Sunday morning when they are bringing their preacher A-Game. Twitter allows congregants to know when and what their pastor is thinking, what they're reading, what God is showing them, and what his or her family is doing at all times. It allows opportunity for an authentic relational closeness that wouldn't otherwise exist. Novel Concept: The communication can actually be two-way. 🙂
3. Fulfill the Great Commission:
When Jesus said: Go into all the world and preach the Gospel… "All the world" applies to the Internet-world, as well as the Twitter-world. A pastor can go into all the world physically and digitally one tweet at a time.
4. To Unleash the Power of Prayer:
A pastor can unleash prayer warriors from around the world at the drop of a tweet. I know of a recent miracle of a guy who had died several times, heart was not beating for well over an hour, and too many other details to describe. Bottom line is it did not look good for him to make it according to the nurses and doctors. Countless people in the Twitterverse were praying for a miracle, and it happened. This guy is alive and kicking, against all odds. This is real, it's viral, and it works!
5. To Reach Those Who Are Lost:
I personally connect with many people on Twitter daily who are really far from God. I'm always receiving questions, words of encouragement, and Thank You's for reaching out to people in a lost and broken world. For example, I posted this tweet earlier this morning: Jesus loves you, He knows you by name…Do you know Him? One of the responses was: @PlanetStark @ScottWilliams Who the F%$# is Jesus? And why does he love me? (His tweet was more explicit than my %$# signs.) I had the opportunity to be a witness, and I responded with: RT @PlanetStark: @ScottWilliams Who the @#$% is Jesus? And why does he love me? // The Son of God, It's His nature to luv us! Pastors can do what they are called to do…Reach the lost!
6. WWJD:
Jesus Would Twitter; the message doesn't change, but the methods must change!
Should pastors Twitter? Why or Why Not? Does your pastor Twitter? Share any stories about the impacts of a Twittering pastor. To Twitter or Not to Twitter…That is the question!