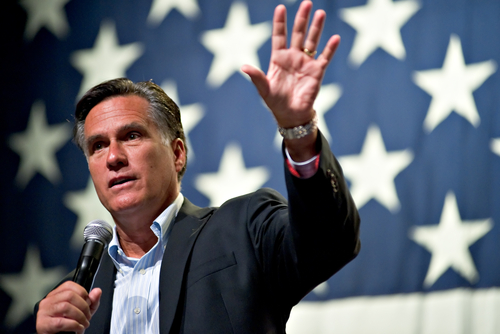 July 19, 2011
An article in the Washington Post yesterday reported that Ainsley Earhardt, a FOX News host, said Republican presidential candidate and Mormon Mitt Romney was "obviously not a Christian" and will have more difficult time raising funds than opponent Rick Perry, a Texas governor who is very open about his Christian faith.
The comment immediately sparked social networking debate about whether or not Americans widely believe Mormons are Christians.
The Washington Post explained, "[This issue] is consequential for Republican presidential candidates Mitt Romney and Jon Hunstman, whose Mormon faith puts them at a disadvantage in the polls." A Gallup poll released in June said 18 percent of Republicans would refuse to vote for a member of the Church of Jesus Christ of Latter-Day Saints, while the same number of Independents and 27 percent of Democrats would refuse to vote for a Mormon candidate.
The Mormon Church claims to be one of the fastest-growing religions in the country, but other surveys show only 2 percent of the American population is Mormon.