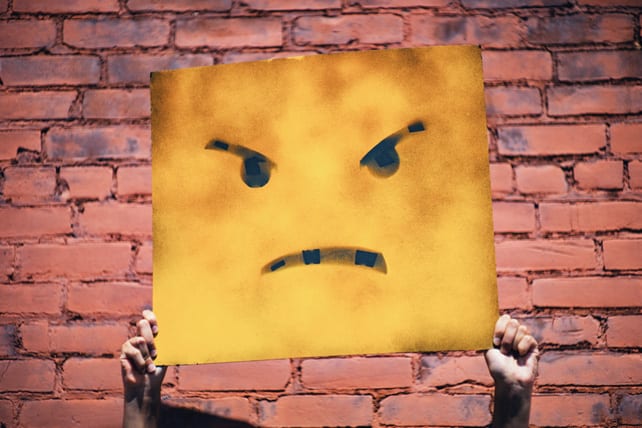 This content about an unhealthy friendship was originally posted by Paul Tripp on www.paultripp.com.
Earlier this month I opened the Bible to Ephesians 4:1-7 and wrote about three trademarks of a healthy, growing friendship. Here's a quick recap:
Working Hard: Are you eagerly working hard to develop your friendship? Or are you expecting it to grow itself?
Removing Expectations: Where are you expecting to be served by your friend? How do you "punish" your friend when they don't meet your expectations?
Celebrating Diversity: How often do we see diversity as a hindrance? How often are you frustrated and annoyed by the different strengths and weaknesses that your friend has?
Later on in the same chapter (vv. 17-32), the Apostle Paul lays out seven trademarks of an unhealthy friendship. I would encourage to read the full passage of Scripture below.
Before you start reading, let me warn you: It will be very tempting for you to identify a friend or former friend who can be characterized by these trademarks.
The Bible surely sympathizes with, and provides comfort for, those who have suffered in an unhealthy friendship. No one understands the hurt caused by a poor unhealthy friendship more than Jesus Christ!
However, the point of this passage is for us to examine our own hearts, not convict others. As you read, fire your inner defense lawyer and ask the Lord to show you areas of personal weakness in your relationships.
Imagine how beautiful a friendship could be if both people were actively committed to confessing these sins in their own life and not finding reasons to condemn the other!
17 So I tell you this, and insist on it in the Lord, that you must no longer live as the Gentiles do, in the futility of their thinking. 18 They are darkened in their understanding and separated from the life of God because of the ignorance that is in them due to the hardening of their hearts. 19 Having lost all sensitivity, they have given themselves over to sensuality so as to indulge in every kind of impurity, and they are full of greed.
20 That, however, is not the way of life you learned 21 when you heard about Christ and were taught in him in accordance with the truth that is in Jesus. 22 You were taught, with regard to your former way of life, to put off your old self, which is being corrupted by its deceitful desires; 23 to be made new in the attitude of your minds; 24 and to put on the new self, created to be like God in true righteousness and holiness.
25 Therefore each of you must put off falsehood and speak truthfully to your neighbor, for we are all members of one body. 26 "In your anger do not sin": Do not let the sun go down while you are still angry, 27 and do not give the devil a foothold. 28 Anyone who has been stealing must steal no longer, but must work, doing something useful with their own hands, that they may have something to share with those in need.
29 Do not let any unwholesome talk come out of your mouths, but only what is helpful for building others up according to their needs, that it may benefit those who listen. 30 And do not grieve the Holy Spirit of God, with whom you were sealed for the day of redemption. 31 Get rid of all bitterness, rage and anger, brawling and slander, along with every form of malice. 32 Be kind and compassionate to one another, forgiving each other, just as in Christ God forgave you.
7 TRADEMARKS OF AN UNHEALTHY FRIENDSHIP
1. The tendency toward self-indulgence.
Verses 17-24 lay out two warring kingdoms: the kingdom of self and self-indulgence vs. the Kingdom of Christ and self-sacrifice. Every day in your friendship, a battle will be fought on your heart. Will you allow the relationship to be driven by what you want, or by God's purpose?