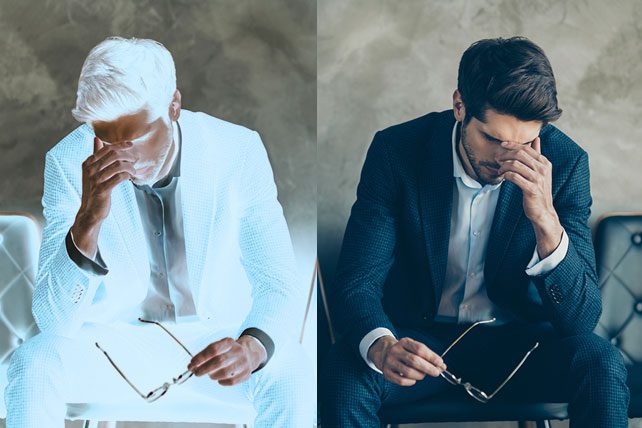 I've made a lot of ministry mistakes in 40+ years—and some that almost seem contradictory to others. Here are some of those mistakes. I hope my honesty will encourage you if you've made the same ministry mistakes.
6 Set of Contrasting Ministry Mistakes I've Made
Leading too quickly toward change when the church wasn't ready. I saw the need for change but failed to help them see it before I acted on it.
Moving too slowly in change when the church was waiting. Other leaders knew what we needed to do, but I wasn't ready to pull the trigger. They were right.
——–
Spending too little time in sermon preparation. Sometimes, it was just easier to study a little, "wing it," and hope the congregation wouldn't know.
Spending too much time in sermon preparation. This hasn't happened often, but I've sometimes prepared like I was doing a PhD oral defense and failed to do ministry the rest of the week.
——–
Doing evangelism but no equipping. The result was baby believers in my congregation who never grew.
Doing equipping but no evangelism. In those cases, I was acting more like a professor than as a pastor-evangelist.
——–
Seeking to avoid conflict at all costs. I don't like conflict, and I've sometimes tried to be a peacemaker while avoiding speaking needed truth.
Inviting conflict as the "crusader for truth." That happened much more during my early days of ministry, when I tried to show the backbone of a young preacher in his 20's by proving everybody else wrong.
——–
Sharing too little about my own struggles. I've been known to battle alone—which is not the best way to fight spiritual battles.
Sharing too much about my struggles. It's a fine line between honest vulnerability and unwise disclosure (at least with the wrong persons).
——–
Telling my wife more than she wanted to know. I hadn't yet learned her preferences at the time, but I've learned since then.
Not keeping my wife informed. She may not want to know everything I know, but she definitely wants to know prayer concerns, scheduled events, etc.
——–
Leaving a church too soon. It probably wasn't time for me to leave, but I was tired and frustrated.
Staying in a church too long. This issue proved even more problematic than leaving too soon.
This article on ministry mistakes originally appeared here, and is used by permission.