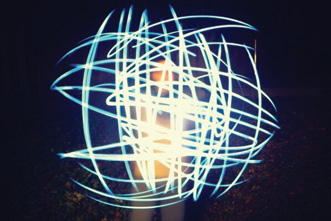 I love Eugene Peterson's paraphrase of John 1:14,
The Word became flesh and blood,
and moved into the neighbourhood.
This is the season we sing of the coming of the new born King – Immanuel, God with Us.
The shocking concept that the creator of the Universe comes as a babe to be with us — to be in our midst — he moves into, and grows up in our neighbourhood.
And when he grows up, he is accused by both the religious authorities and the occupational rulers of conspiring to overthrow their power — conspiring with his disciples.
Conspire, as stated in the previous post, at its latin root means to "breathe together". Jesus and his disciples in deep relationship with one another, 'conspired' — they 'breathed together.'
Discipleship, in its truest sense (as practiced by the One we claim to follow) is life lived together in conspiracy — 'breathing together.' There is an intimacy that is not reflected in the Western pedagogical sense of classroom with teacher/pedagogue, and multiple students listening at their desks.
Jason Blair tweeted recently:
"American discipleship has a lot of 'talk' and 'study' but not a lot of 'do.' Why do we expect anyone to listen to us, and why do some?"
I often read of pastors/church leaders conducting Sunday morning "discipleship classes." I believe they are mistaken. Perhaps these are catechism classes — which some might be shocked to know I believe are important.
But. Discipleship cannot be taught in a classroom setting, it can only be caught from lives lived together.
As "discipleship" begins to replace "missional" as the subject du jour, I think it critical we look at how Jesus discipled.
And ask him to help us 'conspire' to build his kingdom.