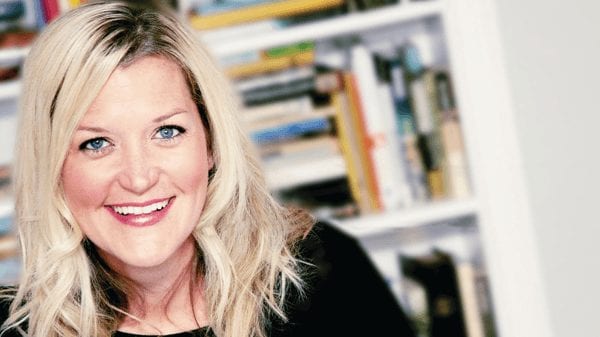 Shauna Niequist is the author of Cold Tangerines, Bittersweet, Bread & Wine, and Savor. Her newest book is Present Over Perfect. She is married to Aaron, and they live in Chicago with their sons, Henry & Mac. Shauna is a bookworm, a beachbum, and a passionate gatherer of people, especially around the table.
Key Questions:
Why do you think busyness, or being frantic as you call it, has become such a big problem today, especially among those in ministry?
You mention the practice of centering prayer. How did your life begin to change when you adopted this practice?
What advice did your father, Bill Hybels, give you about work capacity?
What advice do you have for leaders who have a hard time saying no? How do you say no in a winsome way?
Key Quotes:
"The life I had built for myself was too heavy for me to carry. I had crammed in so many things—and good things…But too many of them in order to continue being a person of great peace and connection and patience."
"I'm giving up on the illusion that it was ever going to be perfect anyway, but what I can do is show up anyway—even in the mess."
"For most people in ministry, they are both caring for a local, human group of people and also a part of a larger national conversation about the church and about ministry. That's a lot."
"We are responsible for the size and the weight of the lives we create for ourselves."
"Essentially my functional theology was: Break your back all day long and God will let you stick around. If you extend yourself to the extent that it's painful, that means you're doing a good job and being a good Christian soldier."
"There's a freedom that comes when you know your worth is not on the line everyday."
"When you set up a life where you're living tired for too long, you're just run by fear and adrenaline and exhaustion and all these other things. Then when you finally stop all that, you start being run by love and groundedness and peace and a sense of God's presence. Then a lot of the little things in life are not so scary."
"God made him different than he made me. God gave my dad a particular capacity and a set of skills and a set of limitations that are really different than my set of skills and limitations."
"Fear and competitiveness can get you really far. But the new fuel is love."
"You will disappoint someone. Whatever you say yes to and whatever you say no to—the actual way the world works is you will be disappointing someone."
"I picture a concentric circle and my relationship with God and my husband and my kids are at the very center; and then my very immediate family and closest friends; and then my next closest friends and most important colleagues; and out from there. And my goal now is to disappoint the people in the middle as rarely as possible. And what that means is I have to disappoint people on the further edges of that circle a little bit more often."
"The most important thing for pastors is to have a small group of people for whom you are not responsible. Where there's like a mutual relationship…where they can sometimes be responsible for you. They can take care of you, they can pick you up when you're having a hard time."
"The tendency for pastors to be isolated is something I think is a big red flag."
"My faith is the safest, softest part of my life. It is a refuge…Whatever you have to do…to reclaim faith as a healing, nourishing part of your life as opposed to one more pressure, that journey is so worth it. It fuels and re-orders everything."
Mentioned in the Show: