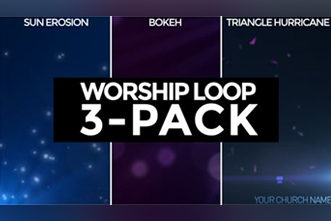 Free Video Package
Download these loops to use in your worship services.
From CreationSwap, "Includes 2 worship loops and 1 praise loops.Also includes After Effects CS5 Files for you to play around with and see how I made them. Requires only Optical Flares plugin from VC. Also there is a watermark available if you wish to put your church name in the bottom corner – only if you render from After Effects. Otherwise just use the MP4's."
Resource provided by CreationSwap
Download Instructions: Click on the blue Download button and then click on the blue Agree button to download these resources.