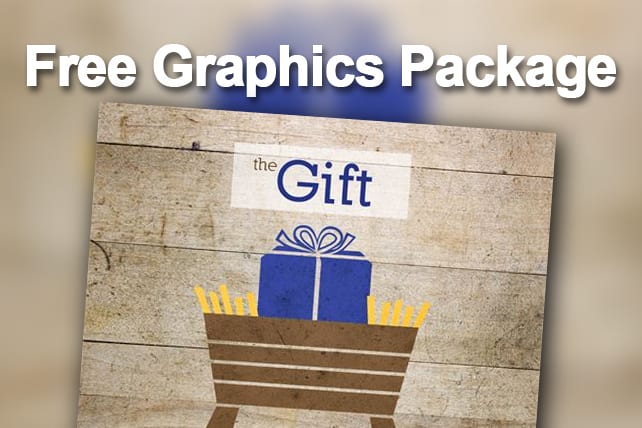 Download this set of four free church Christmas graphics to support your services.
Free Church Christmas Graphics
Download this set of four free graphics to support your Christmas services.
From CreationSwap, "In this worship series for Advent/Christmas, the graphics depict a simple manger with a wrapped gift inside symbolizing Jesus, the incarnate. Wood planks and distressed textures contemporize the scene with brown and blue colors for the season."

Download Instructions: Follow the directions at the download site.
This free church Christmas graphics resource is provided by CreationSwap
About CreationSwap: Growing a church takes more than just faith and dedication – it also takes a smart approach to presentation and communication. However, many churches struggle with design and media. That's why we put together CreationSwap® – to serve as a creative hub where churches everywhere can access high quality visual and audio content ready to be utilized for any purpose.
CreationSwap®'s professional resources have already helped thousands of churches around the world. Allow us to supply you with professional, easy-to-use media and transform the way you communicate your messages.
ALSO:
ChurchLeaders has done the hard work for you: You can find dozens of other free Christmas resources here.