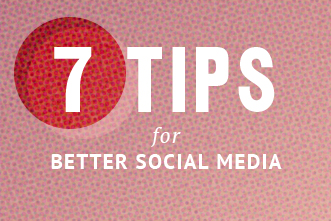 You have a social media presence, but is your reach like an octopus on roller skates? Try these tips.
Does your church have a Facebook page? Yes. Is your youth group's latest jam session on YouTube? Likely. Is your pastor featured on LinkedIn? Maybe. Who are your official church tweeters?
Uh, let's form a committee for that.
If your church is like most, you have a social media presence, but your reach is like an octopus on roller skates—plenty of action with no forward momentum. Harness social media power using these tips.

Embrace texting.
It might seem counterintuitive to pastoral care, but millennials—the future of the church—are text-centric, often praying via digits.

Use Facebook and Twitter to extend your ministry.
"Church" is happening everywhere. Find seeker,- and believer-created Facebook pages, and join the conversation. Similarly, track and use popular Twitter hashtags such as #Jesus, #prayer, #church, and even #spirituality, or #Allah.

Use the "check-in" feature
on Facebook, Foursquare, or Google to let people know you're available for a chat at the nearby coffee shop or to remind them of a ministry meeting.