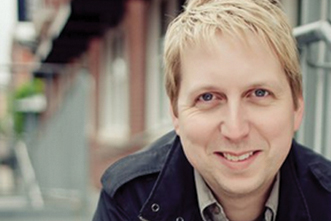 With social media, many people express what's going on inside their hearts with the same level of transparency as sharing what they had for lunch.
"Out too late partying last night = overslept my alarm this morning. Guess I'll be having 'car trouble' again."
"Yay, lunch! It's burger & fries day!!!"
"Just walked into a strip club and my Bible App told me I should read the Bible."
"So depressed again."
They're letting us know they're depressed, their relationships are struggling, they're searching for something or they're suffocating under a burden of debt. They're giving us this stream of info by the hundreds of millions, and as they do, they're giving us a way to talk to them. But we have to tune in to what they're saying. Is the church listening?
Listening and Responding in the Moment
In the past, churches focused on getting people to come to church once a week. Some churches have increased ministry touch points through midweek services or small group gatherings, but those experiences still happen at a specific day and time.
But in our culture of instant gratification, temptation doesn't happen according to schedule. People have pornography at their fingertips with a simple online search. An emotional affair with an old boyfriend is just an online chat away.
The technology that gets people into trouble is the same technology that can be used to rescue them. We have the opportunity to reach people in the moment of their need, not just in the moment of church.
Just Scratching the Surface
Online communication and social media present one of the greatest untapped mission fields of our time. Consider a few examples of how some churches are, and could be, taking advantage of these tools:
• Informal research. Instead of conducting a formal written survey to see which issues the congregation is dealing with, we can know what's happening right now, this week, with a quick question on Twitter or Facebook. As we study the conversations taking place among our congregation, we also can get a pulse on what they are thinking and how they are living.