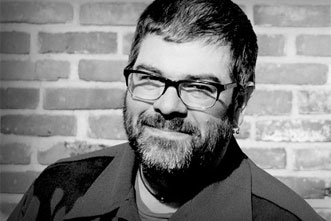 I was on the phone the other day with a youth worker asking for input on the "Where should sixth grade go?" question, and a bunch of ancillary questions flowing out of that first one.
After asking a handful of contextual questions, and listening for a while, I responded something like this:
I have two responses for you. One is the BIG DEAL answer. The other is the less of a big deal answer.
Anytime someone asks me a question like this—whether it's this exact question or one like it—my first response, and the very best response, is: the correct direction for your youth ministry, the best strategy, the best mission and values, the best program is always the one you collaboratively discern from God.
In other words: Who cares what smart answer I could give you about best practices, if the best practices I suggest to you—even if they really are best practices, tried and true, tested and proven by dozens or hundreds of churches—are not what God has planned for your youth ministry?
God is actively working in the world, and not sitting around waiting for you to figure out how to most effectively copy what that other church is doing so you can "bring God" to your community. So even when it comes to a seemingly mundane question like, "What should we do with sixth grade?" the best answer is always, "Whatever God wants us to do with six grade."
That's the BIG DEAL answer.
After that—and still well before an "answer" rooted in best practices—is the less of a big deal answer:
What is called for in your community? What's contextually appropriate?
For example, with the "What to do with sixth grade" question, if the BIG DEAL question doesn't give you enough guidance, then ask yourself what the local schools do with sixth grade. It's likely the best contextual answer is there, in that.
Seriously: Once you've looked for the BIG DEAL answer and the less of a big deal answer, there's not as much left for your brilliant brainstorming and planning and best practicing.