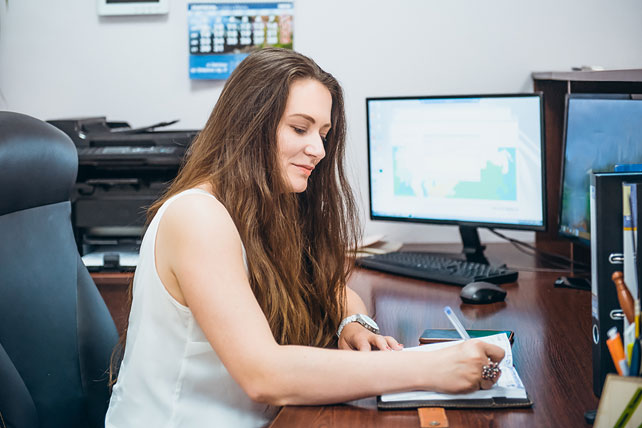 The role of an administrative assistant is about more than checking emails, answering phone calls, and managing a calendar. A great administrative assistant can become your partner and one of your most powerful assets as a leader when you work as a team. As an administrative assistant for 7 years in the Vineyard church in Duluth, here are 5 ways I've noticed you can maximize the potential of your assistants.
How to Develop a Great Administrative Assistant
Encourage them to work inside their giftings and personality make-up
It takes more than someone who is organized to be a great assistant. Understanding your administrator's gift mix and personality will help you utilize them to their maximum potential. Have your administrative assistant take Strengthsfinder 2.0, Myers Briggs, or read material on the Enneagram and discuss how it applies to their role. Early on in my development as an administrative assistant, my boss, Michael Gatlin, had our staff complete the Myers Briggs and Strengths Finder assessments. I learned that I'm an ENTJ and a few of my strengths are Achiever, Ideation, Communication, and Responsibility.
These helped me identify who God made me to be—a detailed-oriented, problem solver, who can help make decisions and identify strengths in others. They made me more confident in my role as an assistant. I began to see my role in the kingdom as someone who comes alongside others to help them succeed.
It also helps to be open about your personal strengths and weaknesses. A properly trained administrative assistant can help you maximize your strengths and fill the gaps of your weaknesses. Be open about your skills with your assistant and share with them your shortcomings.
Beware of burn-out

Just like pastors, administrative staff can burn out. Encourage your administrative assistant to practice regular self-care and receive spiritual direction. It's also important to make time and budget for them to attend conferences and events that connect them with Jesus and the wider church community. Oftentimes, assistants are the ones behind the scenes helping plan conferences and events like these. Throughout my experience as an assistant, I've been given the opportunities to simply attend some of these conferences. It's at these times where I've felt God speak more clearly to me about my role in his kingdom and given me vision for the future.
Invest in long-term skill development
It's important to invest significant time and energy into skill development and training in order to develop a great administrative assistant. Allow them to spend time with you in important meetings, so they can understand the skills of others you work with as well as the language that your teams use. This will result in more confident communication from your assistant on your behalf.
Empower them to make decisions

Once trust has been established in your relationship, empower your assistant to make decisions on your behalf, so you avoid becoming a bottleneck. Rather than telling your assistant how to respond, ask them, "How would you respond to this email?"
When I first started my job, I would take lots of notes when I was reviewing emails with Michael. As the trust in our relationship began to develop he would ask me to write up emails and he would review them, and provide constructive feedback. Before too long, I was able to speak on his behalf.
Some leaders work with an administrative assistant simply to manage details in their life. Yet, many leaders have folks next to them supporting their work because the assistant himself wants to learn. That is a lot like what the disciples did with Jesus. The young leaders around him got to hear the vision, to take care of tasks, and to jump out of the boat with him. Think of your administrative assistant as someone whom you are discipling, and also as someone whose work can complement and improve your own. Who wouldn't want more productivity, more growth, and more kingdom stuff happening in their office?
If you are at a place where you feel stuck with your administrative assistant or you are considering hiring your first administrative assistant, consider utilizing the following resources: The Ministry of Administrative Assistants by Sue Thompson and Adam Hamilton and Making Ideas Happen by Scott Belsky
This article on a great administrative assistant originally appeared here, and is used by permission. Expand your imagination for multiplication. Learn more about church planting with the Vineyard Movement in this free eBook that covers the different models, methods, and people that make up Vineyard Churches.