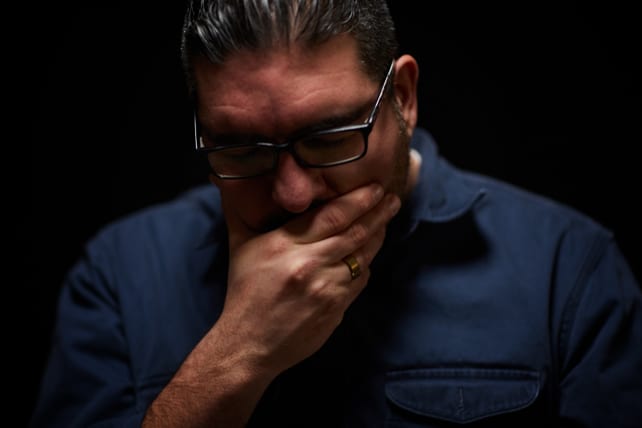 In the article #1 Killer of KidMin Leaders I talk about a deadly enemy that wants to take you out of the game.
Like a blood-thirsty tick, discouragement buries its fangs in your soul, and it doesn't let go until you're dry and empty. It comes to put out your fire, obscure your vision, dampen your passion and drain your energy. Its ultimate goal is to stop you dead in your tracks and cause you to give up on your calling.
Just how dangerous is this enemy? Consider just a few of its worn out and defeated victims:
Actually, you don't need to look so far back to find tragic examples of discouragement.
OFTEN ALL YOU NEED TO DO IS LOOK INTO THE MIRROR.
You know what discouragement feels like when…
You had to cancel a Fall Festival Party or VBS due to almost zero response from the families in your church.
You've spent weeks preparing for an important training, but only a handful of volunteers showed up.
You're doing your best equipping and encouraging parents in your church and they don't even bother to answer your emails; what's worse, they don't seem to care about discipling their own children, expecting the church to do it for them.
The senior leaders add more and more responsibilities to your already full plate without providing any type of additional support, not to mention a kind word.
You have great dreams for the children and the families in your church, but no adequate budget to bring them to life.
WHEN YOU FACE DISCOURAGEMENT, THERE ARE TWO THINGS TO KEEP IN MIND:
1.  Discouragement doesn't discriminate.
Everyone faces it and even the strongest among us will find ourselves under its power at times. Did you know that spiritual giants like Martin Luther, Alexander Whyte and Charles Spurgeon admitted to times of serious discouragement? Listen to this confession from the prince of preachers (Spurgeon), "I would not wish upon my worst enemy the depths of despair and discouragement I often feel for weeks or months at a time."
2.  Discouragement is not a sin.
It's not a weakness or moral shortcoming. It's not a symptom of faltering faith. It's simply a warning sign letting you know that you are depleted (mentally, relationally and physically).
The worst thing you can do when you get discouraged is to allow condemnation into your spirit.
WHAT STARTS OUT AS A SIMPLE BOUT WITH DISCOURAGEMENT CAN QUICKLY BLOSSOM INTO FULL-ON SPIRITUAL DEFEAT.
Instead, step into the ring and have a boxing match with it. To stop discouragement from getting the best of you, you'll need to do two primary things: understand its nature and tricks (learn more here), and develop a defense plan.